I know that if I was starting as a new vegan it would help me a lot to have a list of vegan essentials. So I wrote this one! I hope you enjoy!
Recently I was looking at my Instagram and I saw that a new person had followed me. So I looked at their profile, followed them back, and checked out their blog. The first article on their blog was a list of vegan essentials. I think that's a wonderful idea, so I decided to write my own list of vegan essentials. By the way, if you want to check out that blog you can find them here.
Health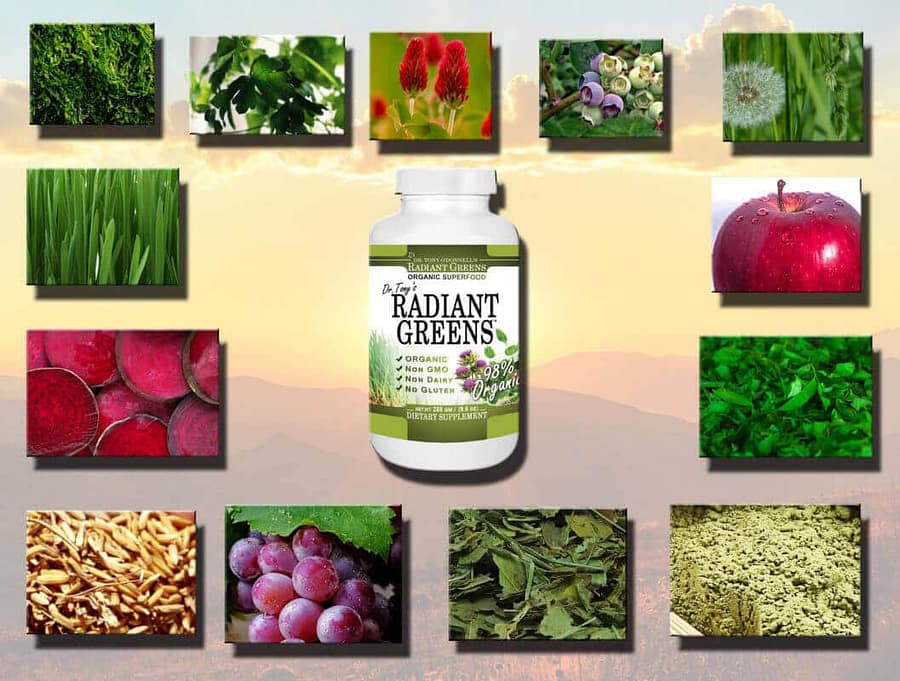 Radiant Greens
Radiant Greens is a wonderful product! It has protein, vitamins, minerals, and amino acids! It's also a combination of immune support, mental acuity support, and it's an energy booster and helps with pH balancing! You can buy it here.
Here are a couple of other supplements I like, though you might want to check with your nutritionist or doctor to make sure you're getting a good balance, including B12:
Garden of Life Raw Vitamin C: It's vegan, gluten-free, and kosher! You can buy it here.
Sea Essentials: It's a vitamin drink. You can buy it here.
Food Essentials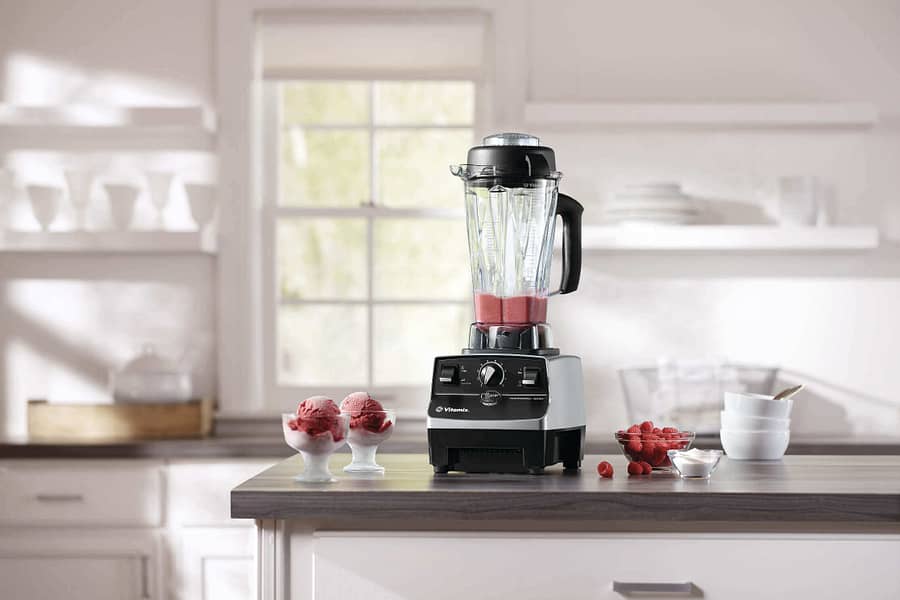 Okay, this is a pretty necessary item for a vegan or even just a health-conscious person. A Vitamix can make smoothies, hot soups, dips & spreads, frozen desserts, and it has a self-cleaning mode! If you're interested in buying one you can do that here.
Organic Earth Balance is what I use as a butter substitute. It works great and I highly suggest it! Besides it being an amazing substitute, all of their products are non-GMO and vegan! If you'd like to buy it, you can do that here.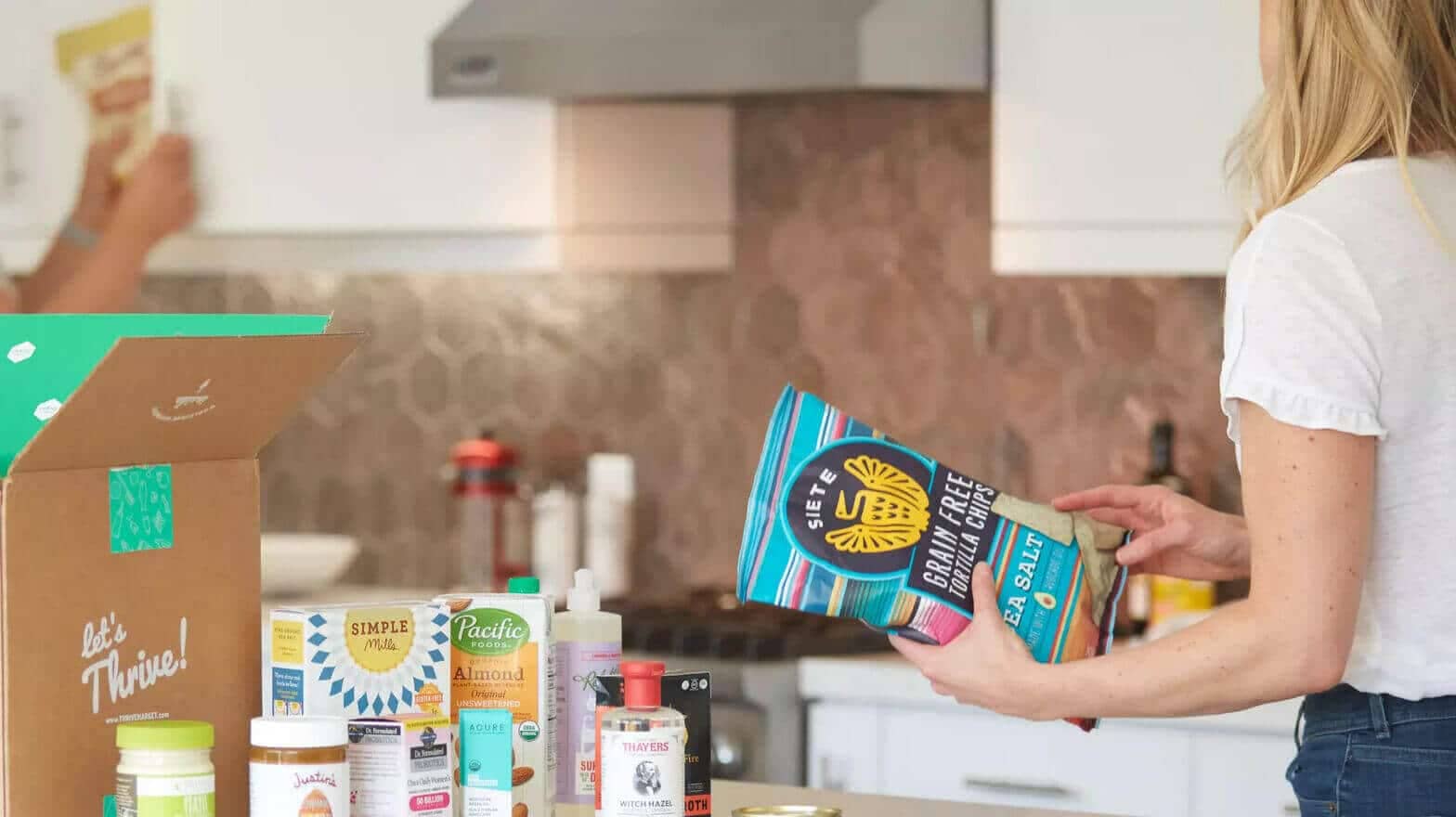 Thrive Market is an online 100% vegan grocery store! To buy from them, you have to have a membership, similar to how Costco works. With that membership, you get all of your favorite vegan products at a discounted price! If you're interested in buying from them, their website is here.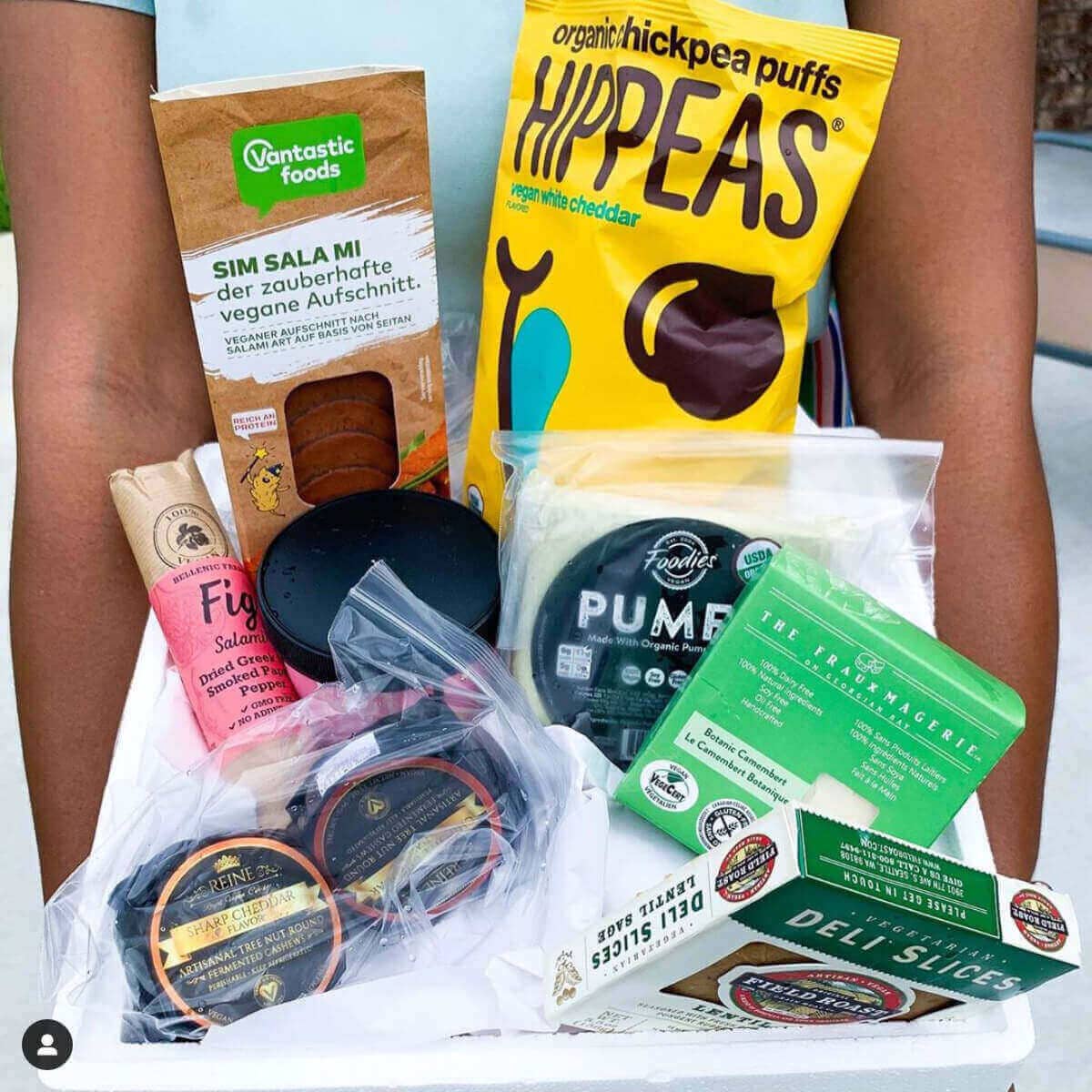 Vegan Essentials, founded in 1997, is the longest-operating cruelty-free retailer in the USA! They have everything from food and supplements to green cleaning products and clothing! If you want to check them out, their website is here!

Billion Vegans is a newer online marketplace. They have tons of different products to buy, including clothes, pet supplies, groceries, home & garden supplies, beauty products, and many more. They also showcase the brands and women-owned businesses they work with!
Snacks
Ok, as a vegan I have been struggling for years to find vegan snacks that taste good, and that I don't have to make myself. Honestly, does anyone have time to make vegan snacks?! Ok, so anyway, here are a few of the best vegan snacks I've found so far!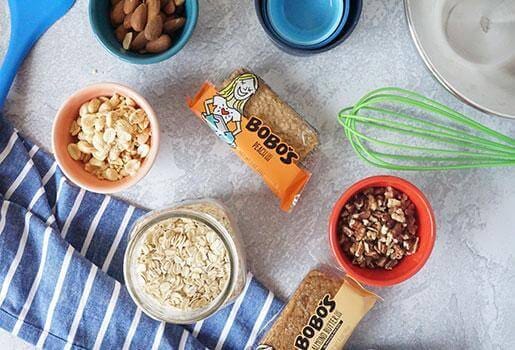 Ok, I love these! Bobo's mostly makes oat bars. They are non-GMO project verified, all of their food is gluten-free and vegan, and the oats they use are organic! My favorite product of theirs is the stuffed oat bars, but everything tastes great! You can buy them here.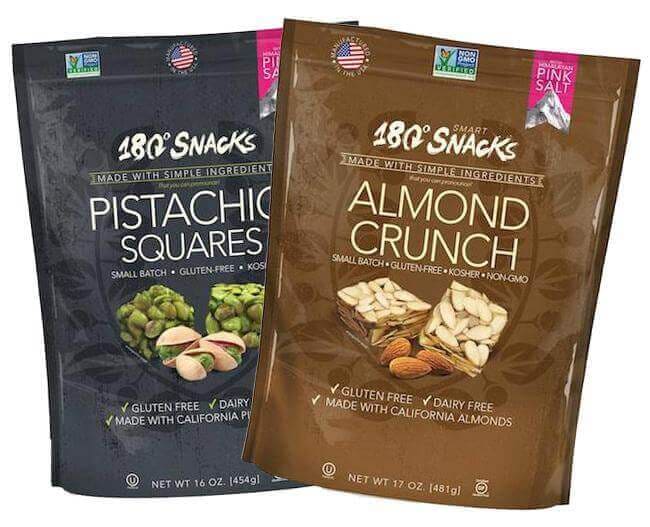 So Pistachio Squares sound a bit weird, right? They actually taste really good! Plus they're healthy! And have good ingredients! You can buy them here.
VeganCuts curates vegan monthly subscription boxes and limited edition boxes! They have a snack box, a beauty box, a makeup box, a limited edition pantry box, and a limited edition toiletry box! You can buy them here.
p.s Use code VEGTEEN for 5 dollars off your first order!!!
Clothes
Herbivore clothing is one of the original vegan clothing stores. They've been around since 2002! They have a physical location in Portland's "vegan mini-mall". They have everything from clothing, to pins, to accessories! Their website is here.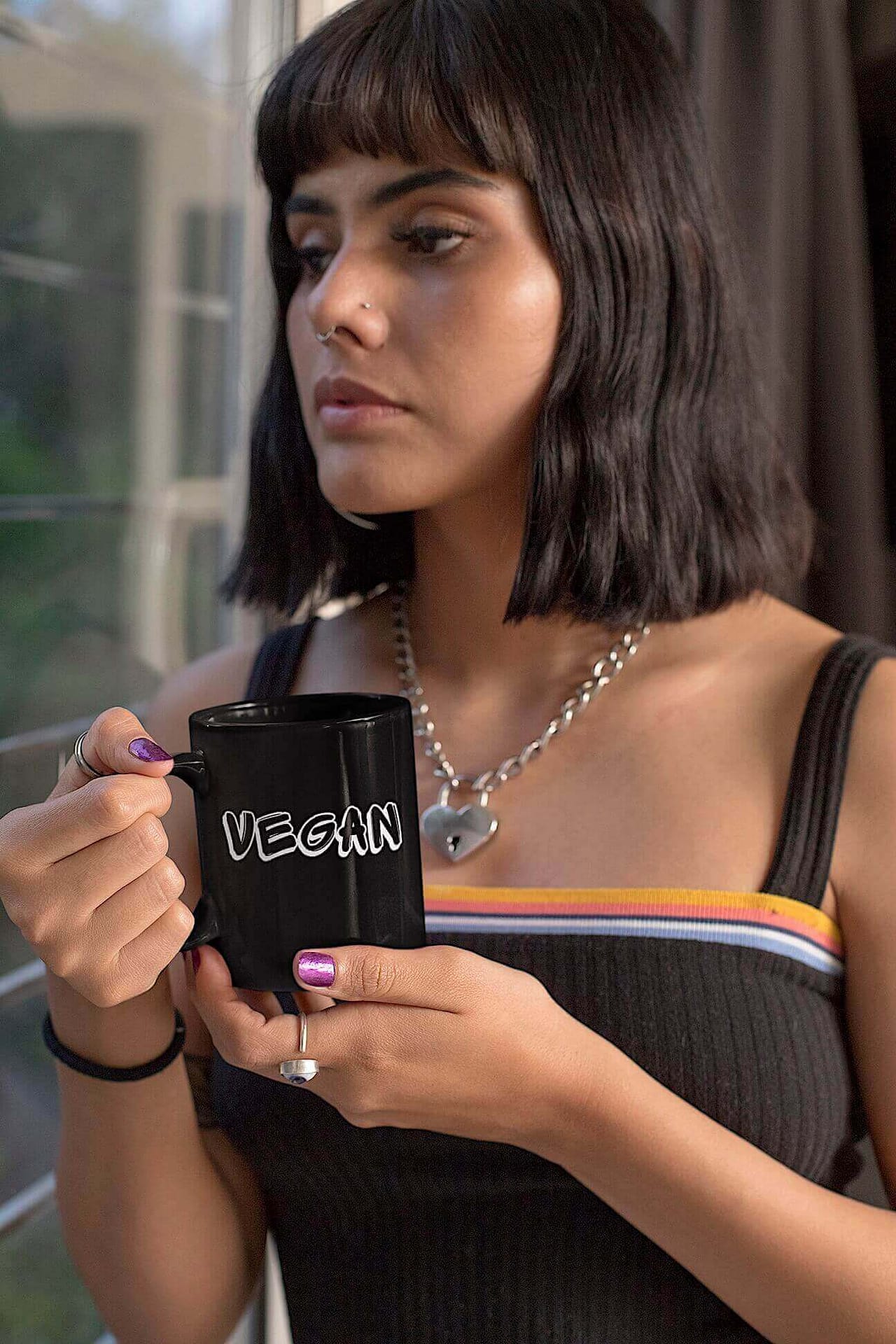 This is a total advertisement for my vegan/cruelty-free shop🤪🤣 I recently created a vegan clothing and accessories store! The supplier I use is environmentally friendly. If you want to read about their commitment to the environment you can do that here. I donate 5% of profits to animal and environmental charities! I've also created new designs focusing on the BLM movement! On those designs, I'm donating 100% of the profits to BLM organizations! Here's the link to my shop: Conscious Designs
Shoes
Ok, we're vegans. It can be hard to find vegan shoes. If you don't know where to look, here's a few easy places to buy vegan shoes: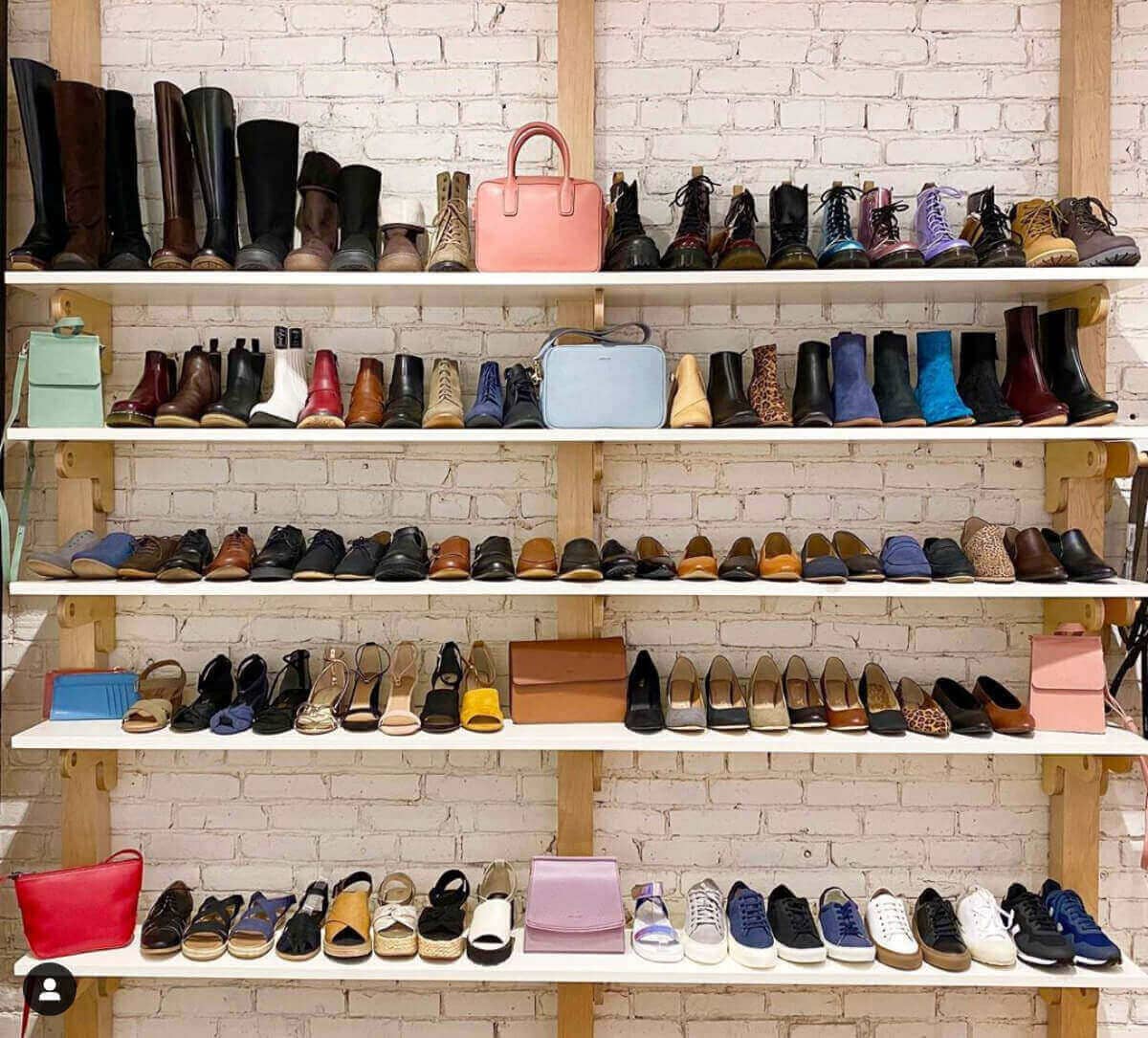 Mooshoes has its own shoe brand, as well as selling other brands! They have an online store and a New York location! The Los Angeles location closed due to the pandemic. They also have some accessories! Website here.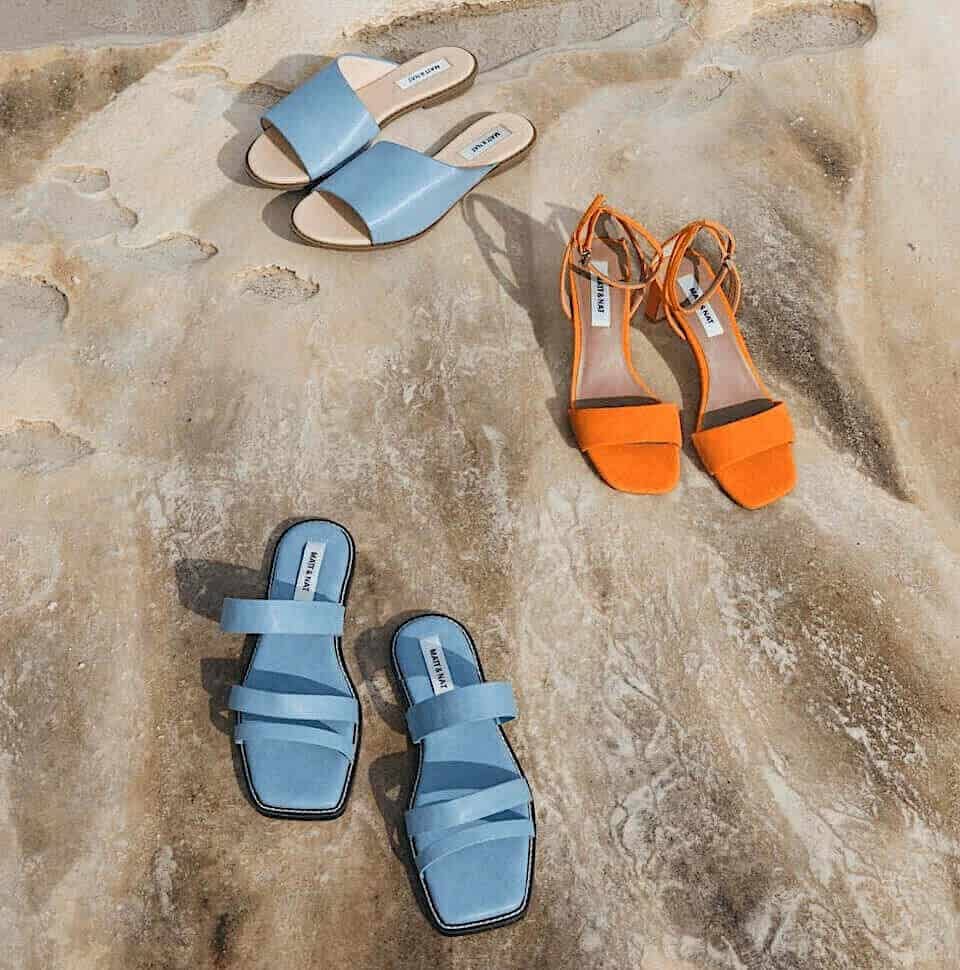 Matt and Nat, the go-to place for vegan handbags, wallets, etc, is now doing shoes!!!! Check it out here.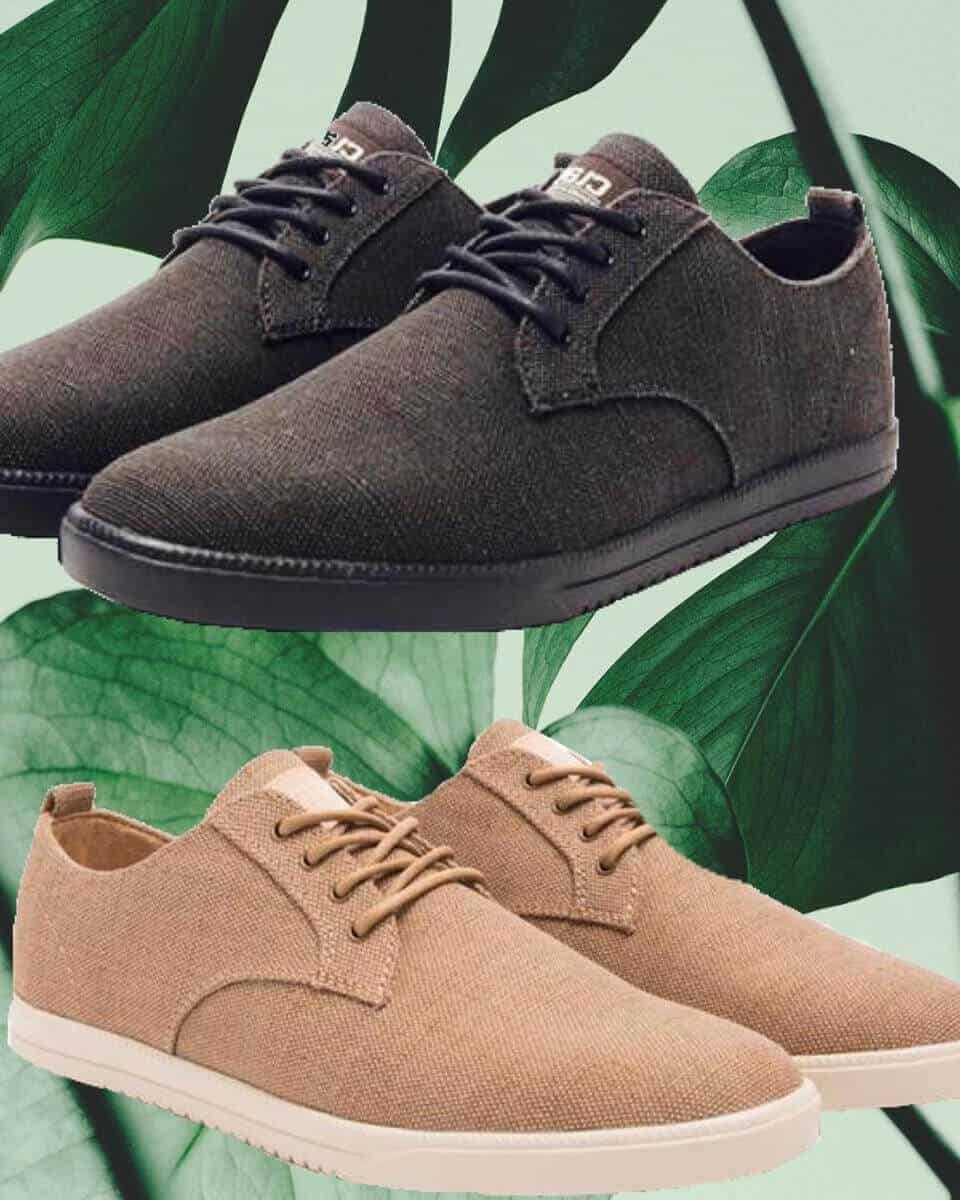 Vegan Chic is a mostly online LA-based vegan shoe store that was founded in 2011. Vegan Chic has a membership program where you can receive discounts and credit for future purchases. They have shoes and more. You can find their website here.
Keeping up with all the vegan news!
Exciting new vegan things are happening every day, so here are a couple of resources for keeping up with them, besides my Instagram stories and the News section of course!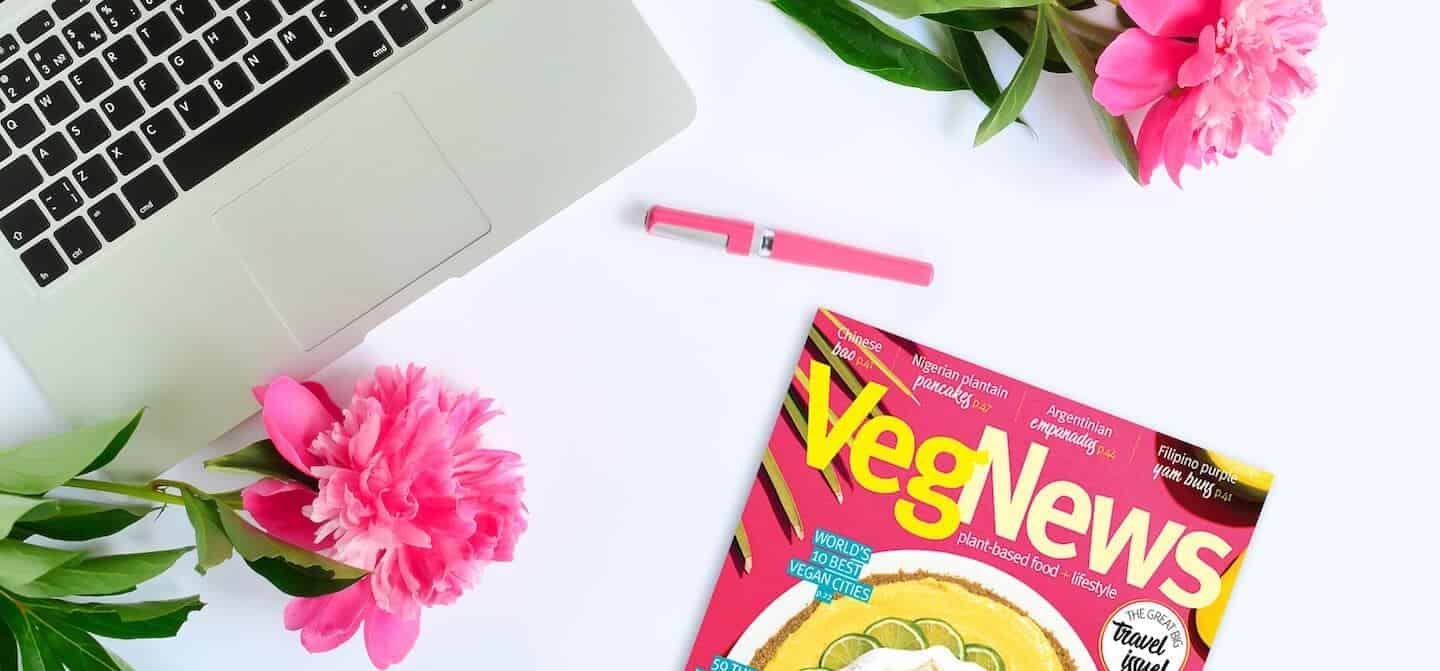 VegNews has a wonderful subscription-based online and print magazine, that I highly suggest, as well as daily articles on their website! If you're interested in buying their magazine or just checking out their website you can do that here.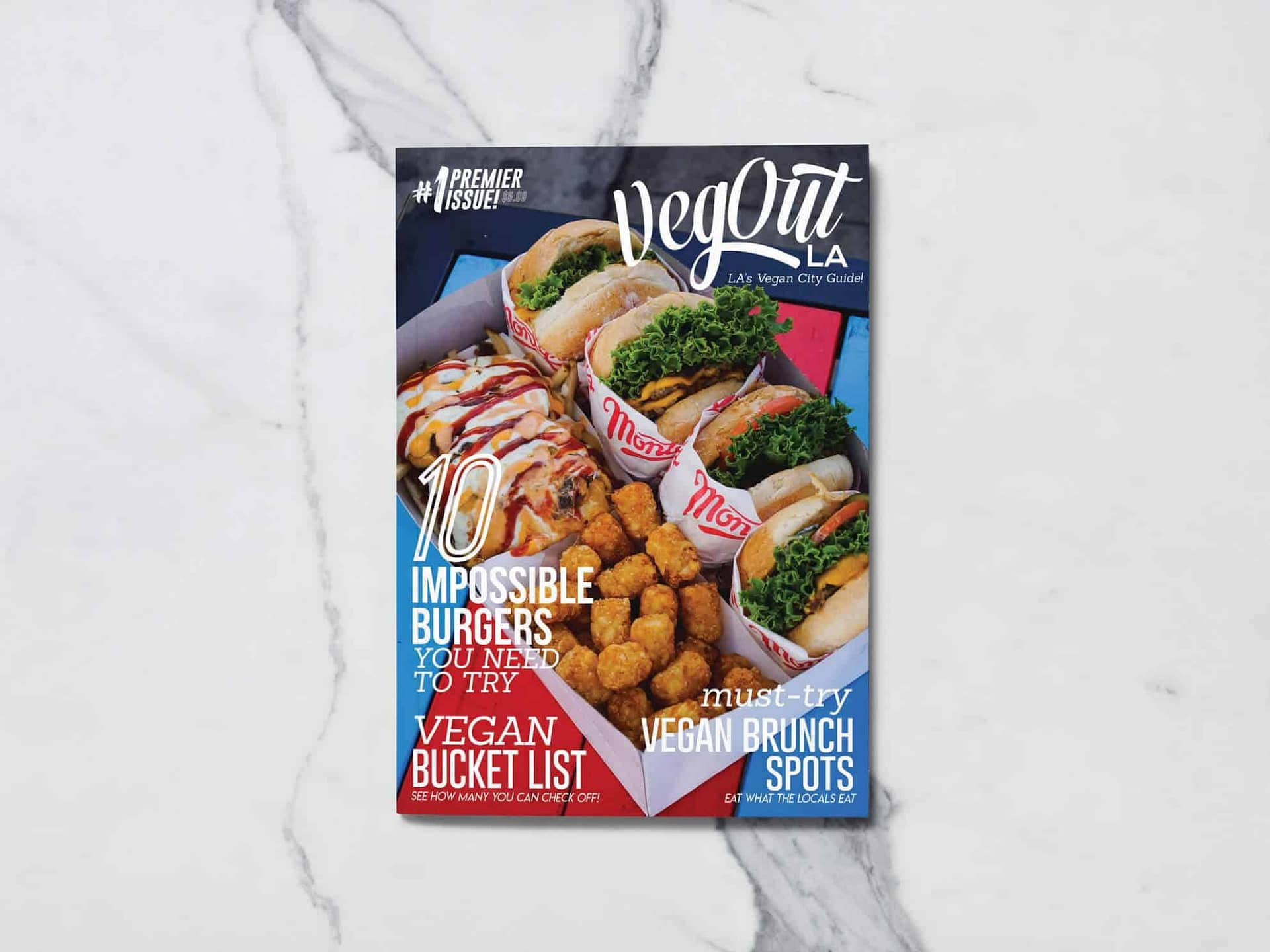 Vegout Los Angeles is an LA-based magazine, though it does have one for New York City. It's a great magazine. I definitely suggest you buy it! If you'd like to buy the magazine or check out their online articles, you can do that here!
I hope this list is helpful for you! What are your vegan essentials? Comment below with your answer!
By the way, if you liked this article, you might like my Green Cleaning Products, or my list of The Best Places to Go for Vegan Food in Los Angeles