Splendid Spoon
Splendid Spoon delivers ready-to-eat, nutrient-dense, plant-based smoothies, soups, grain bowls, and noodles nationwide. They have fresh, vegan, gluten-free, GMO-free, and soy-free ingredients.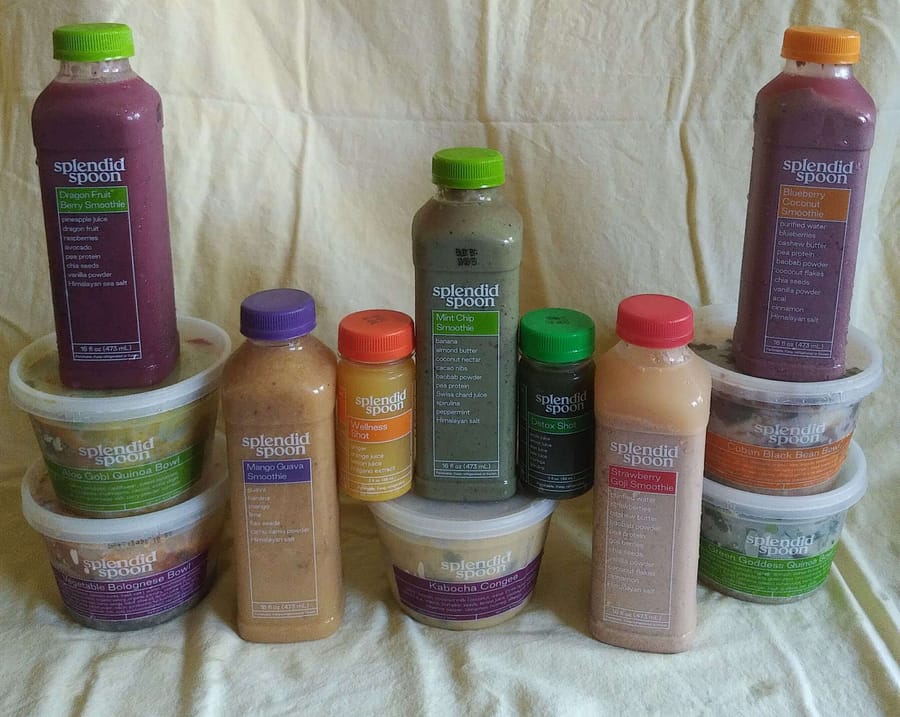 A few months ago I received a Splendid Spoon Box. Today I'm going to be writing a review of Splendid Spoon with the pros and cons I experienced.
What is Splendid Spoon?
I first found Splendid Spoon while doing research for my 7 Best Vegan Meal Kit Services article.
Splendid Spoon is a vegan meal kit service that focuses on healthy, fast, and 100% plant-based food! Splendid Spoon's food is gluten-free, low in sodium, dairy-free, soy-free, meat-free, fish-free, non-GMO, and has no added sugars!
How does it work – Signing up
Start off with choosing the plan of your choice. At the writing of this article, the options are: Breakfast; Breakfast + Lunch; Breakfast, Lunch + 1 Day Soup Reset; and Breakfast, Lunch, Dinner + 1 Day Soup Reset. You can change your plan up to six days prior to delivery, and you can customize your plan, once you've checked out, with the meals you want!
Start off by choosing your plan: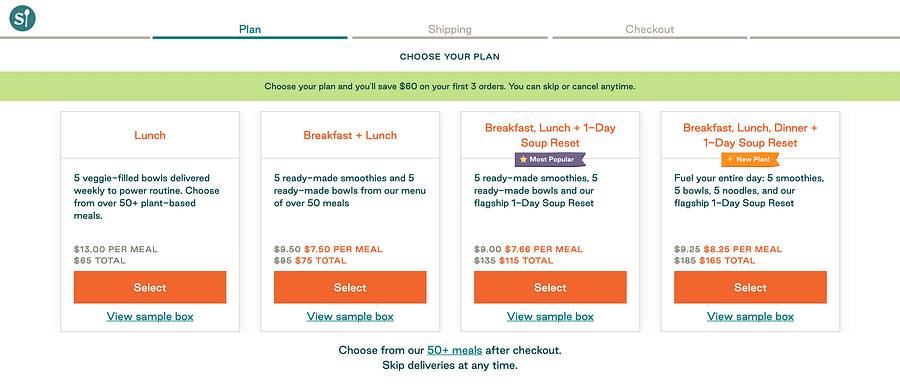 Fill out your information: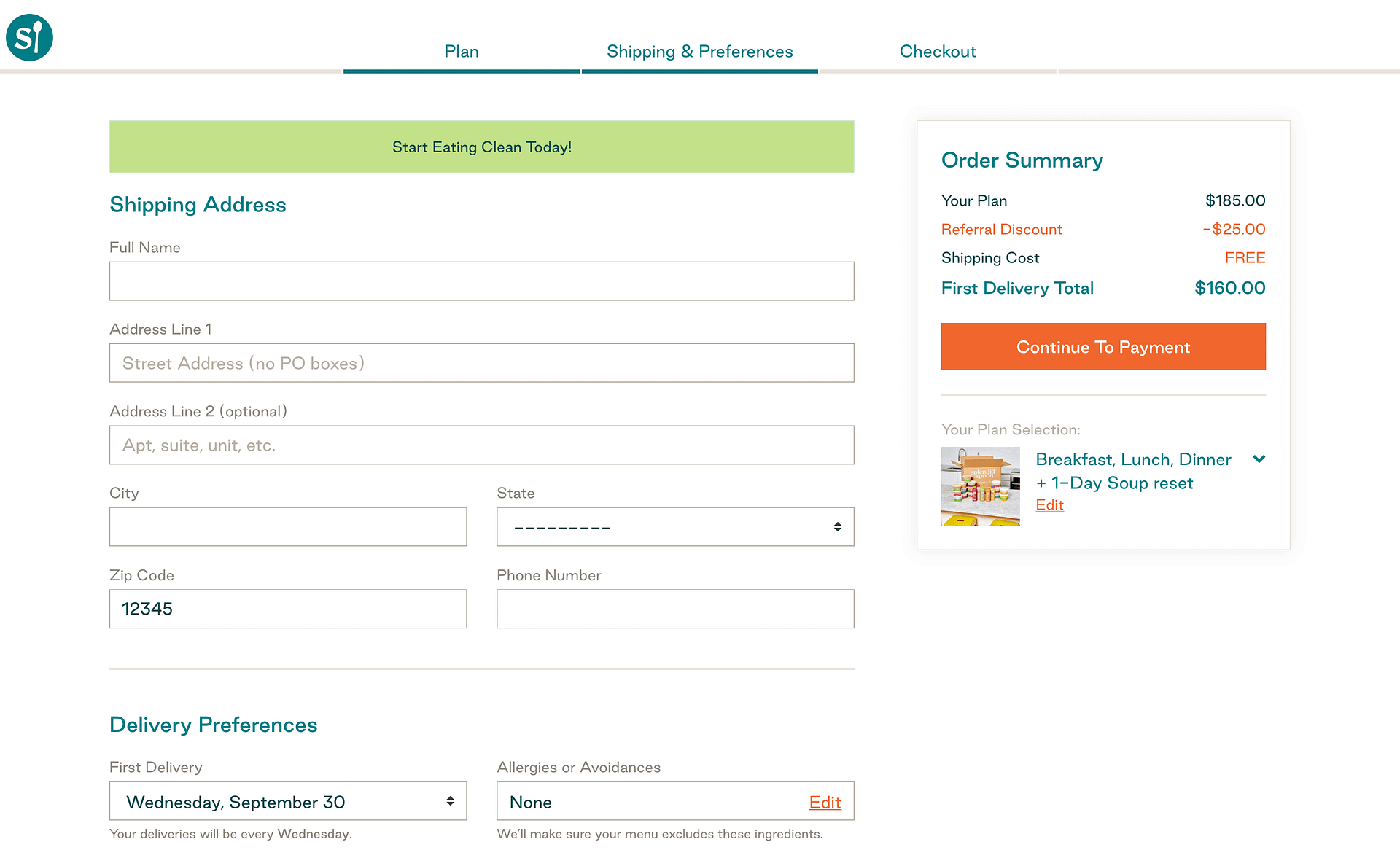 Schedule your future deliveries. Choose how often you want to receive meals: weekly, every other week, or once a month. Update the delivery schedule to fit your schedule: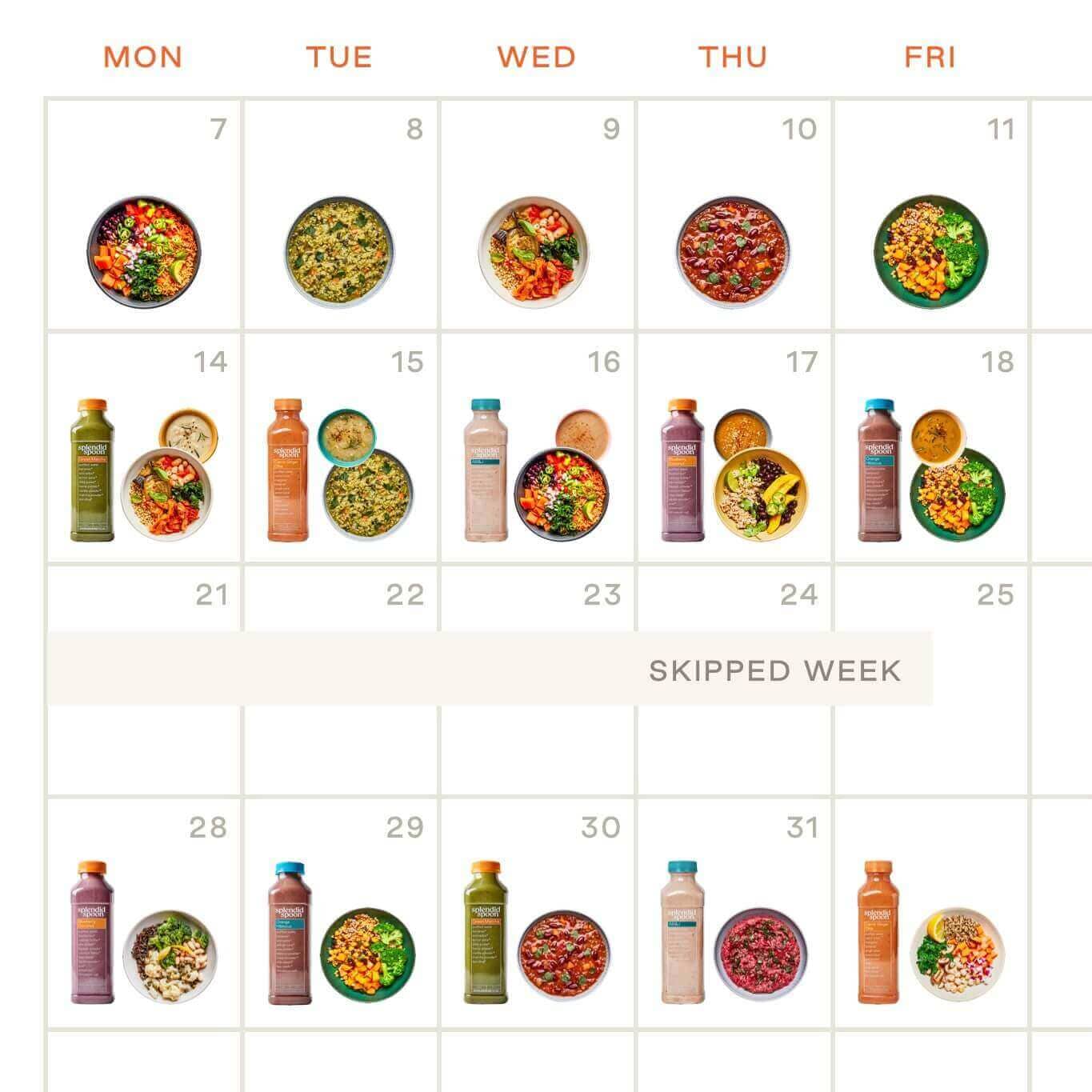 Review
Ok, let's get into the review. Splendid Spoon has great packaging. When I received the box, it had been outside for awhile, and when I opened it up, it was still cool inside! The food was already made, with no cooking required ~ all I had to do was heat it up and eat it!
The contents of that box were:
Splendid Spoon Bowls
Green Goddess Bowl
The Green Goddess Bowl is fresh, tangy, and crunchy (from the almonds). It also has a light tahini flavor. And it's gluten-free!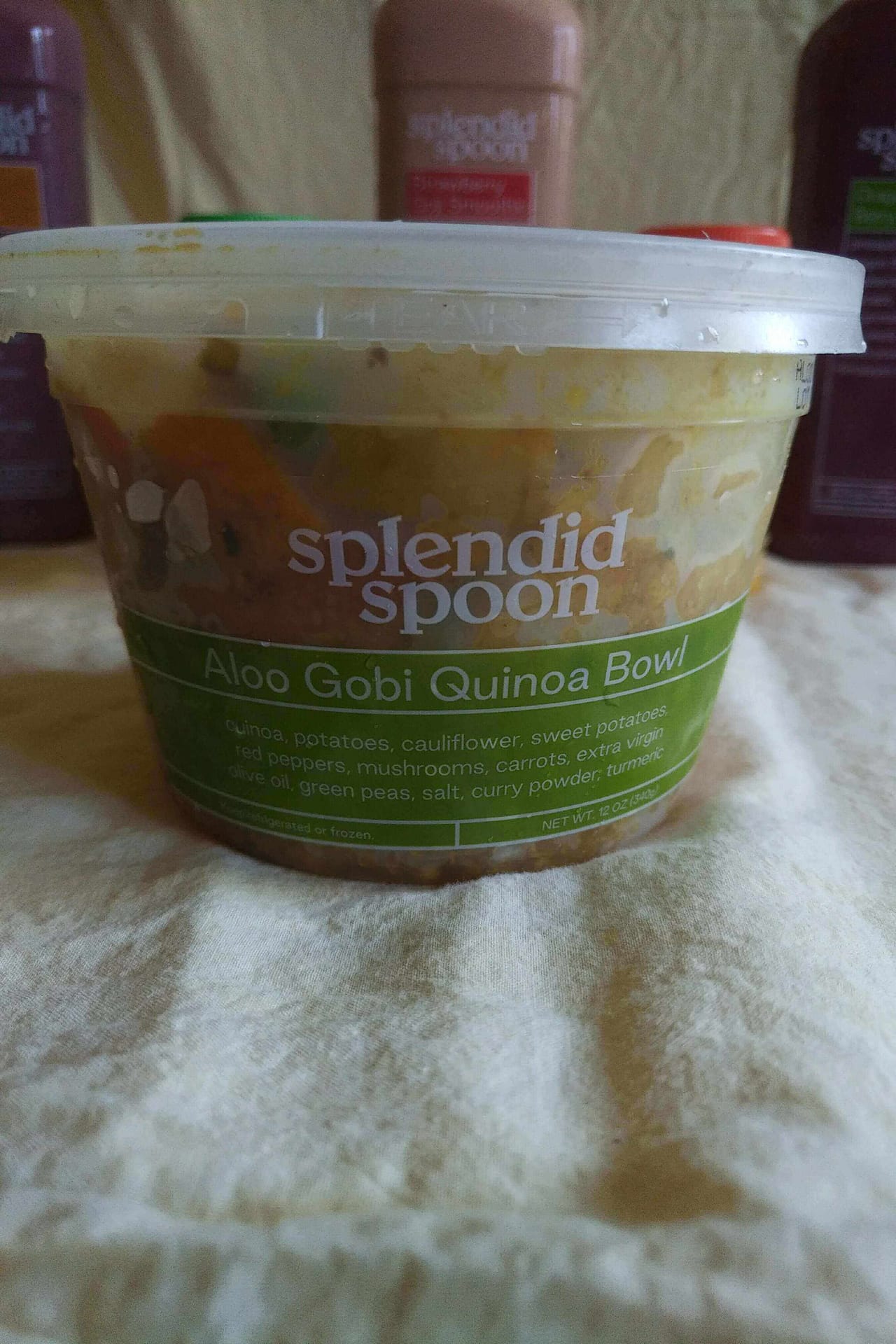 Aloo Gobi Quinoa Bowl
I don't usually like curry, but I enjoyed the Aloo Gobi Quinoa Bowl. It has a mild curry flavor.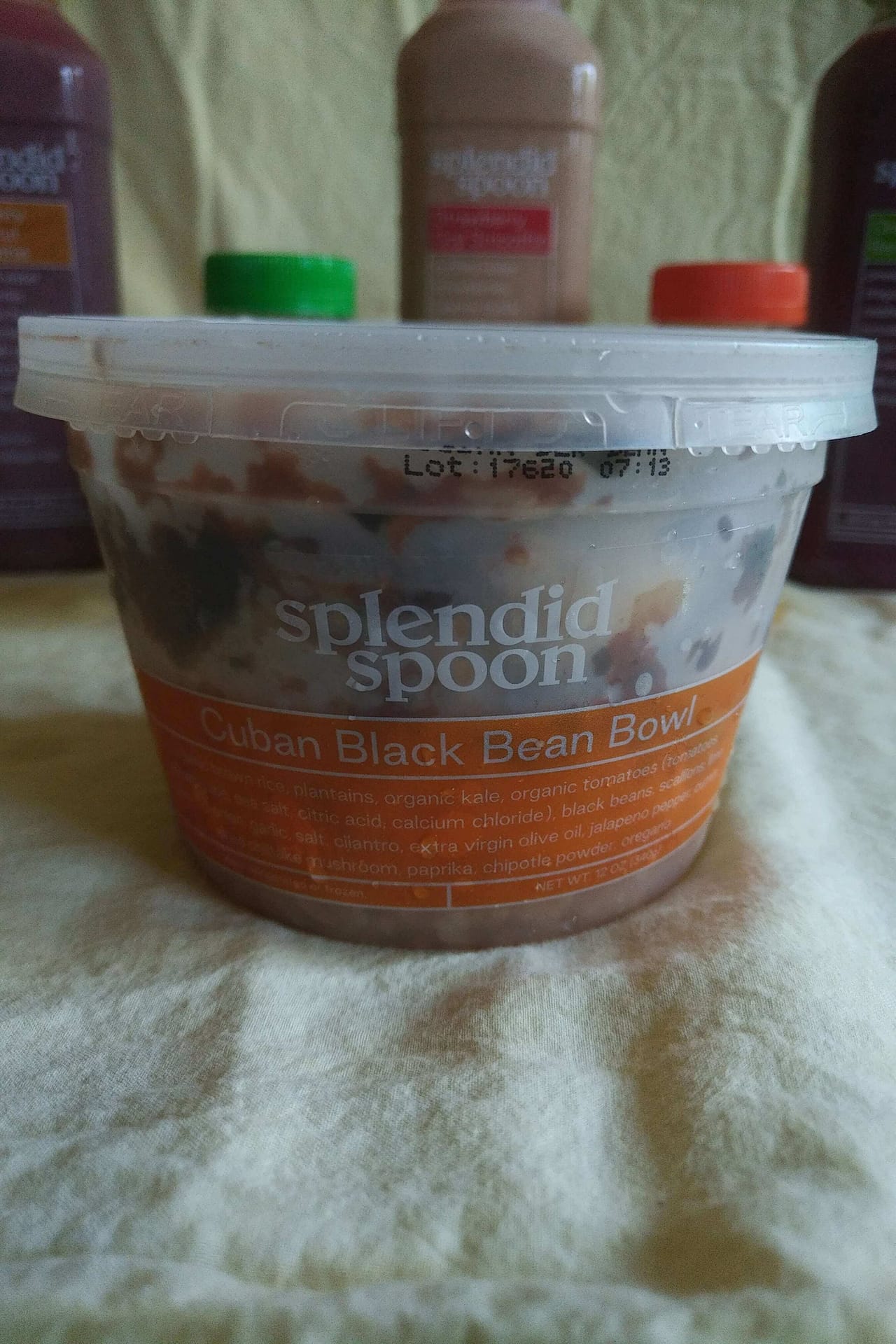 Cuban Black Bean Bowl
I usually don't like spicy food, and the Cuban Black Bean Bowl was a little bit spicy, but it was still one of my favorite Splendid Spoon bowls. The bowl is hearty and is packed with flavor, and the plantains add a touch of sweetness.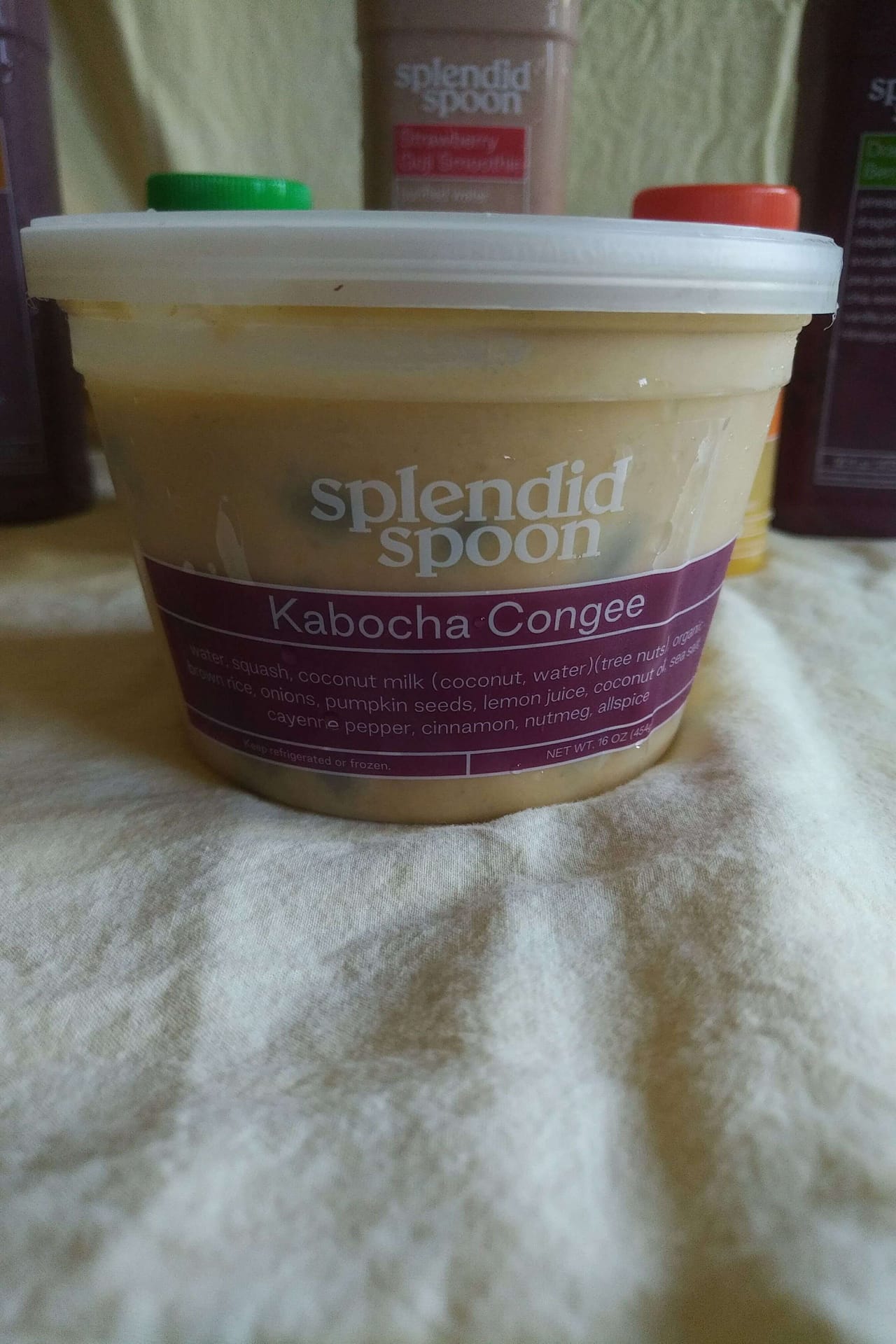 Kabocha Congee
The Kabocha Congee has an autumn flavor, with a mild spice. The coconut flakes add a great crunch to the soup!
Vegetable Bolognese Bowl
I didn't expect the Vegetable Bolognese Bowl to taste like pasta, but I was pleasantly surprised that it tasted just like pasta! It also has a creamy red sauce that tastes great!
Splendid Spoon Smoothies
Mango Guava
The Mango Guava Smoothie is a bright, tropical, and fresh smoothie!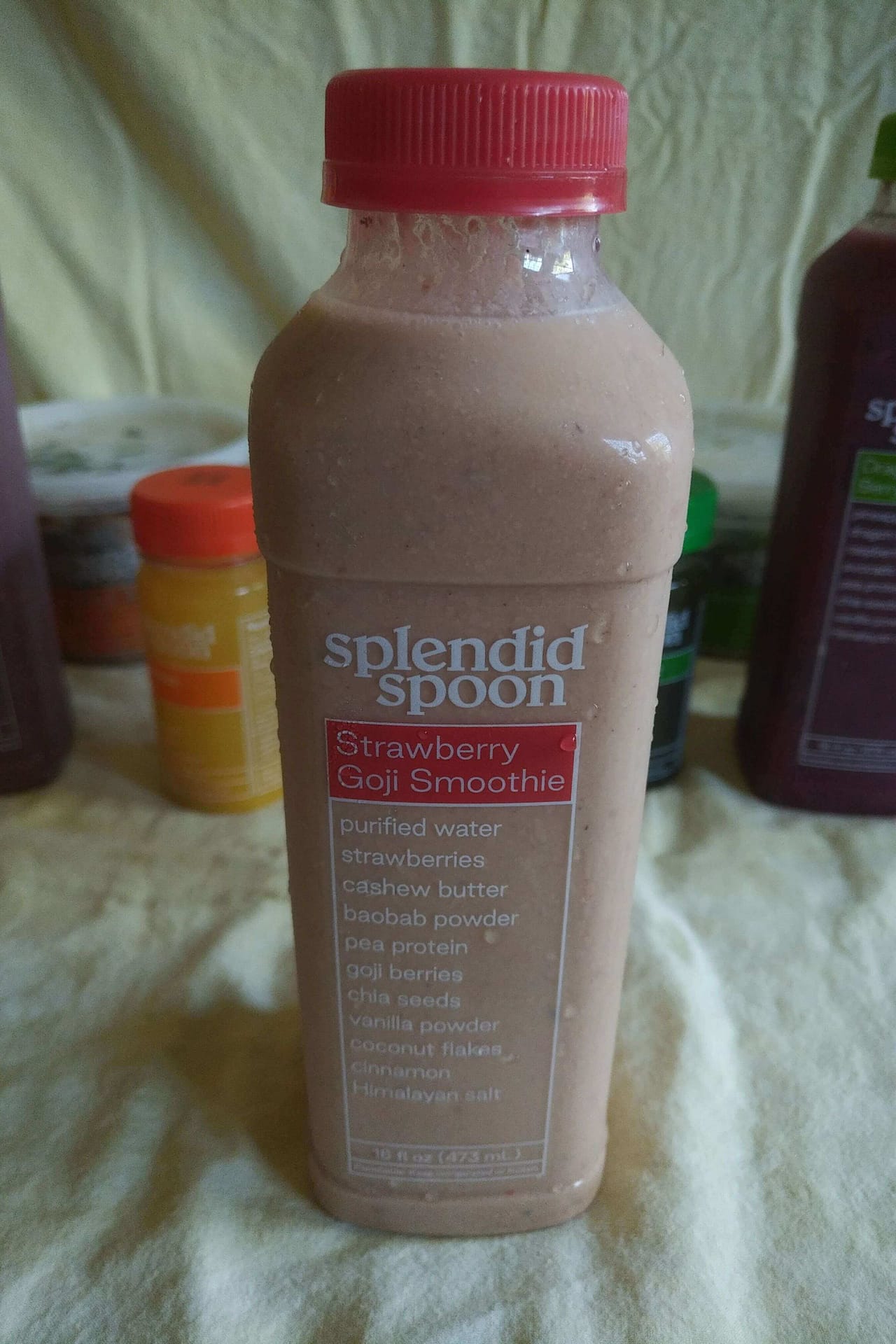 Strawberry Goji
The Strawberry Goji Smoothie is bright, refreshing, and light!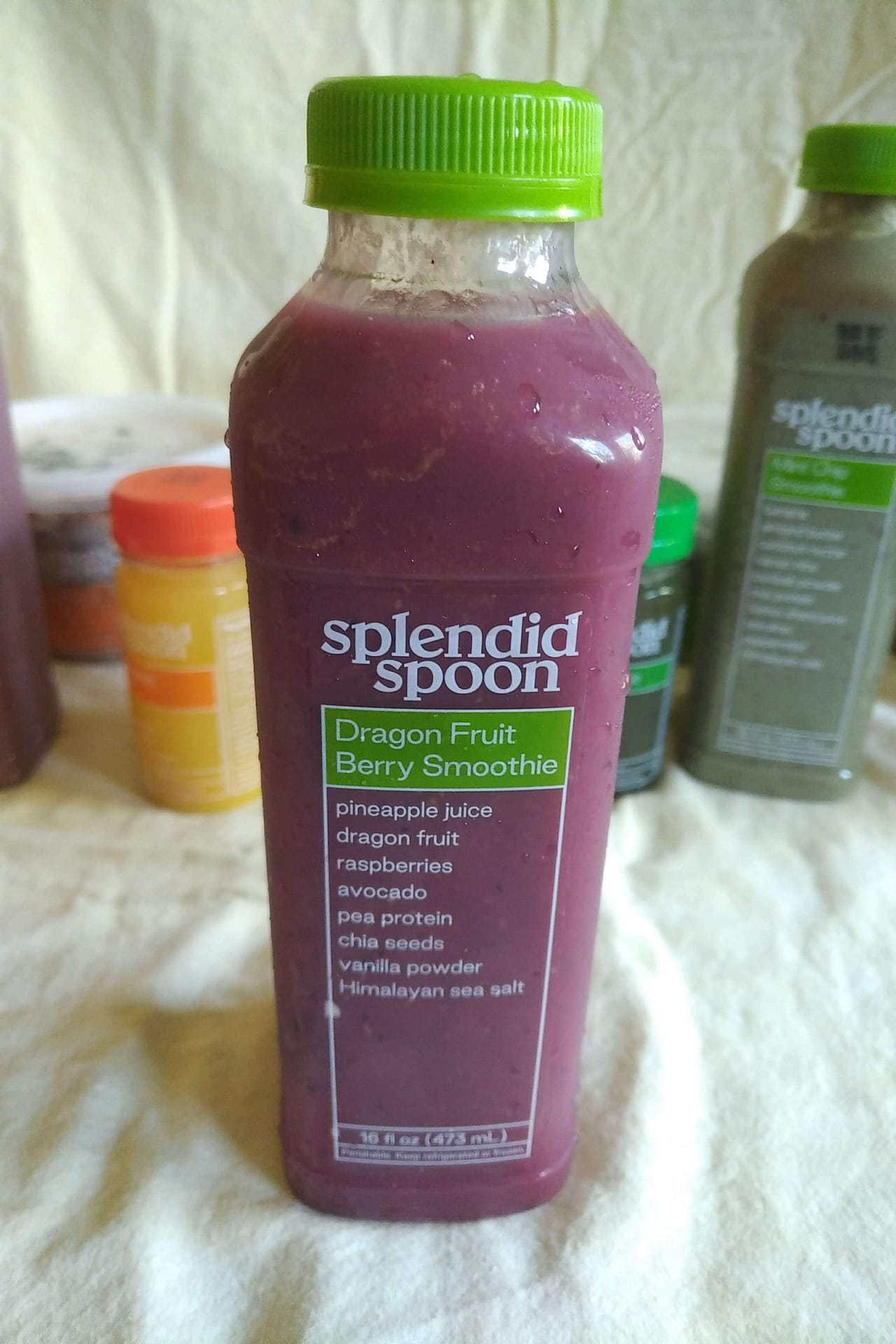 Dragon Fruit Berry
The Dragon Fruit Berry Smoothie has a sophisticated and complex taste.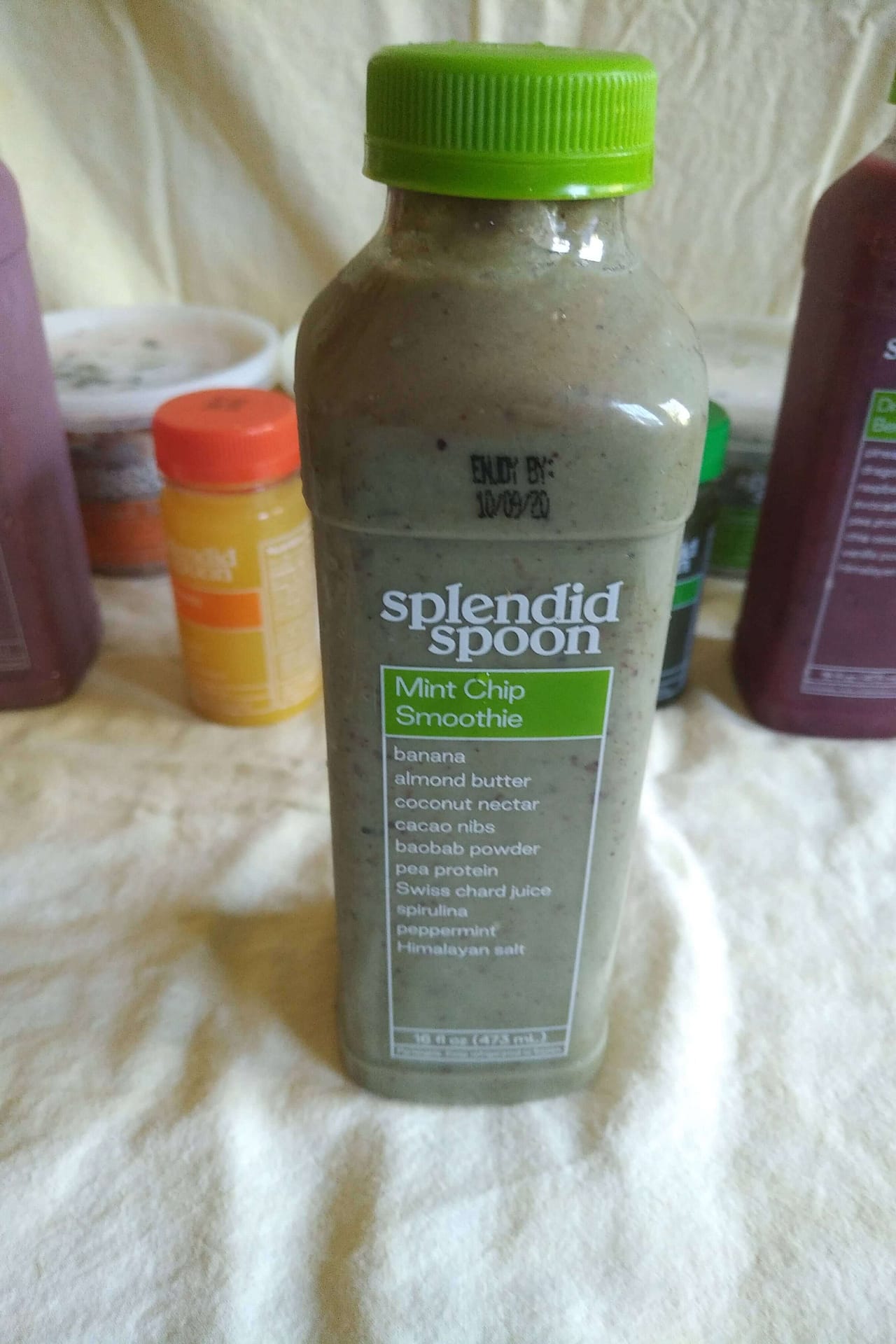 Mint Chip Smoothie
The Mint Chip Smoothie is my favorite Splendid Spoon smoothie. It has a subtle cacao flavor. It's protein-filled and it's reminiscent of a mint chip ice cream!
Splendid Spoon Shots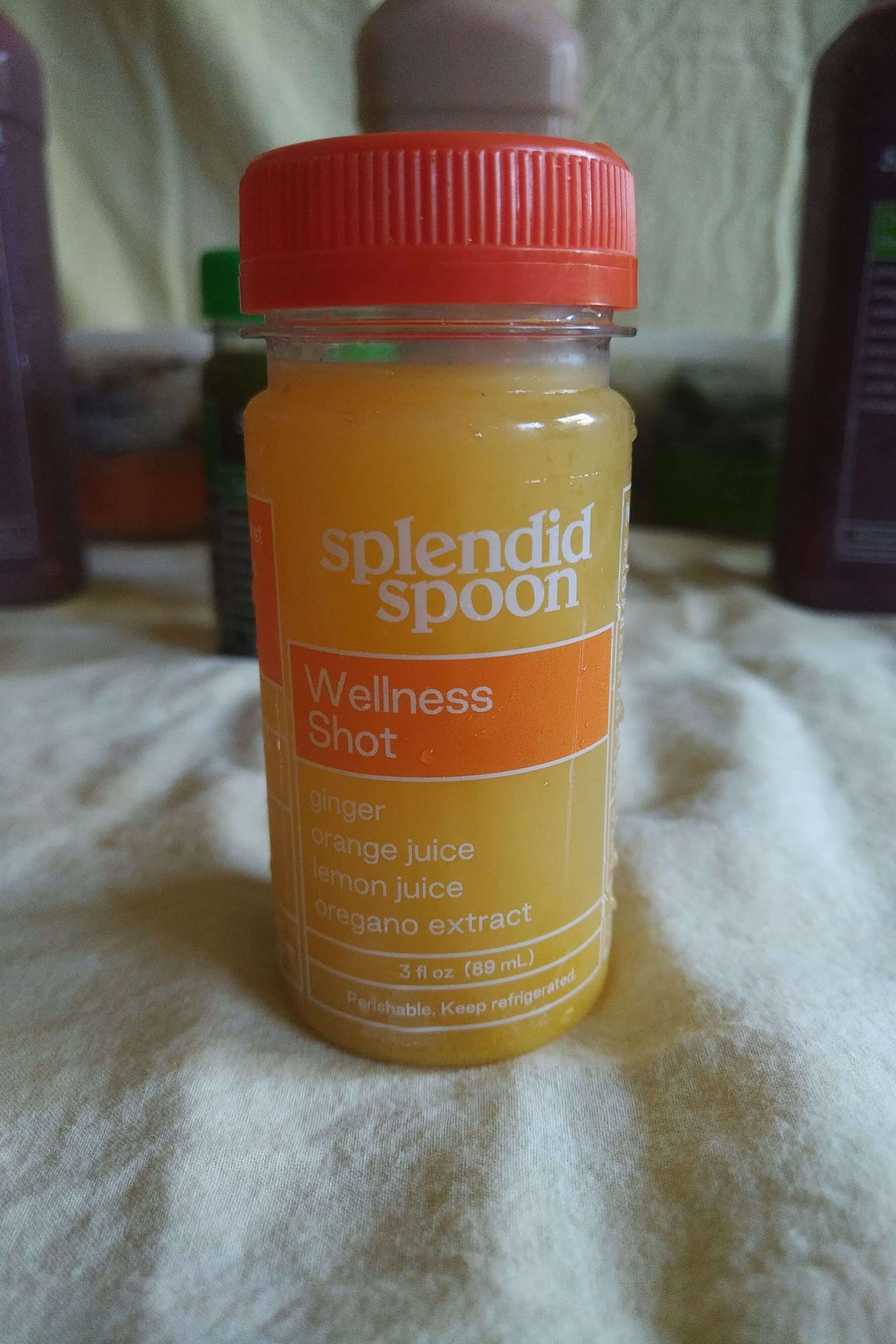 Orange Wellness Shot
The orange juice in the Orange Wellness Shot tasted sweet, while the ginger and oregano were strong. It did burn my throat a bit, but I could feel them working in my sinuses!
Green Detox Shot
The Green Detox Shot was sweet, I could taste the spirulina and apple. I'd be happy to drink this every day!
Splendid Spoon Noodles
Please, excuse the terrible photo quality! All of the noodles tasted way better than the way these photos look! For better quality photos, use this link to go to the Splendid Spoon website.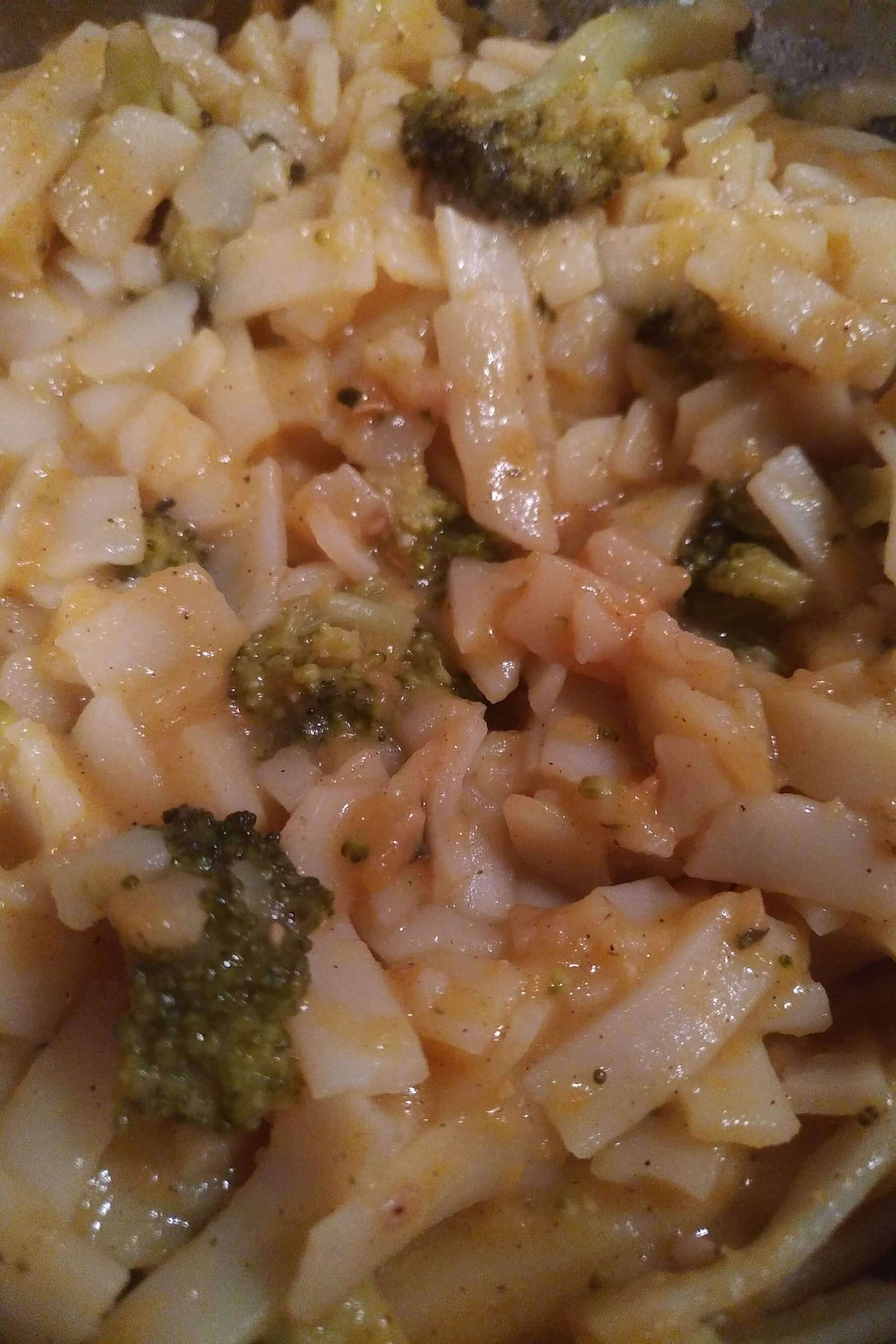 Creamy Butternut Squash Noodles
It's a slightly sweet, creamy smooth noodle. It tastes good.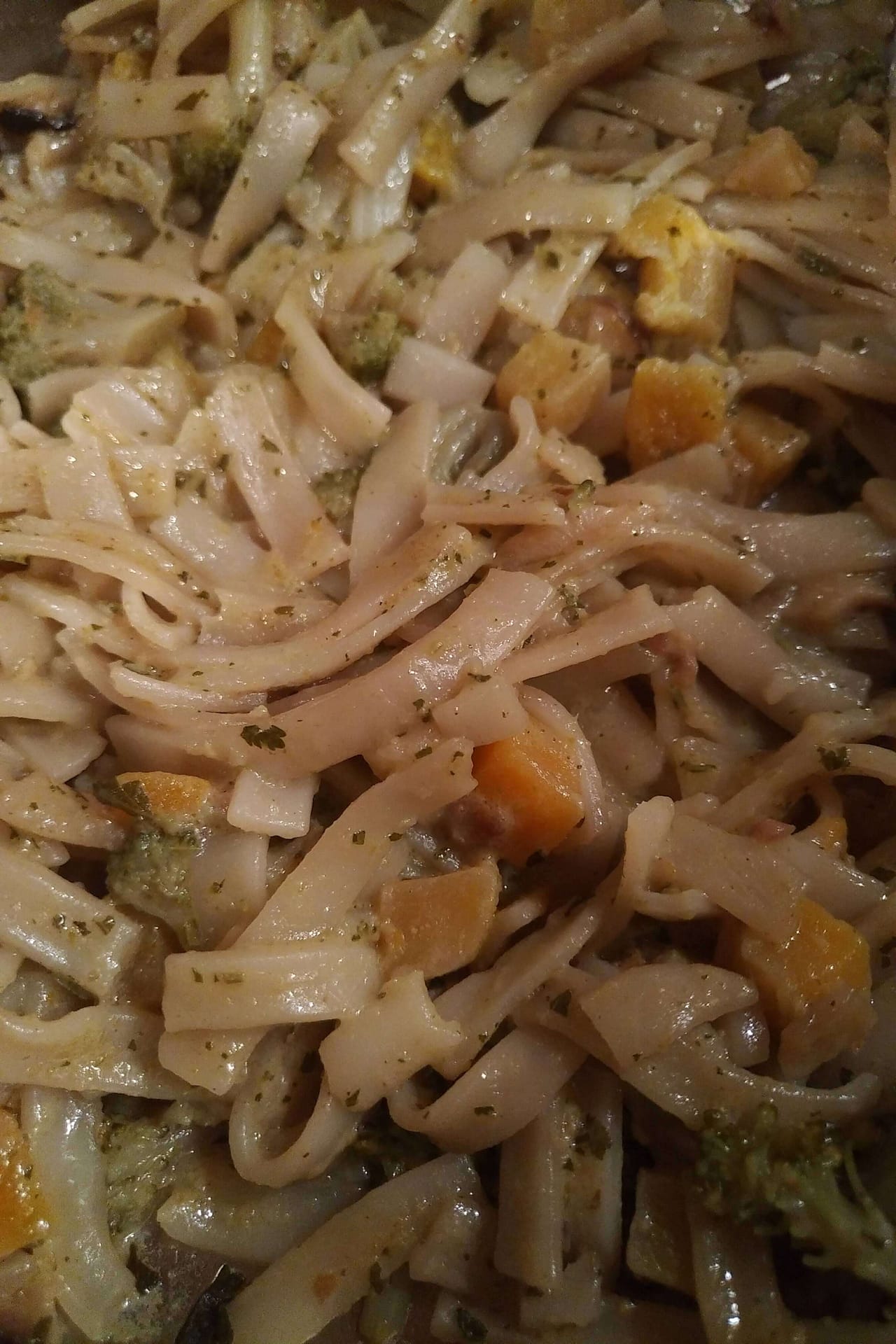 Green Curry Noodles
It was pretty spicy, but the curry was not overpowering.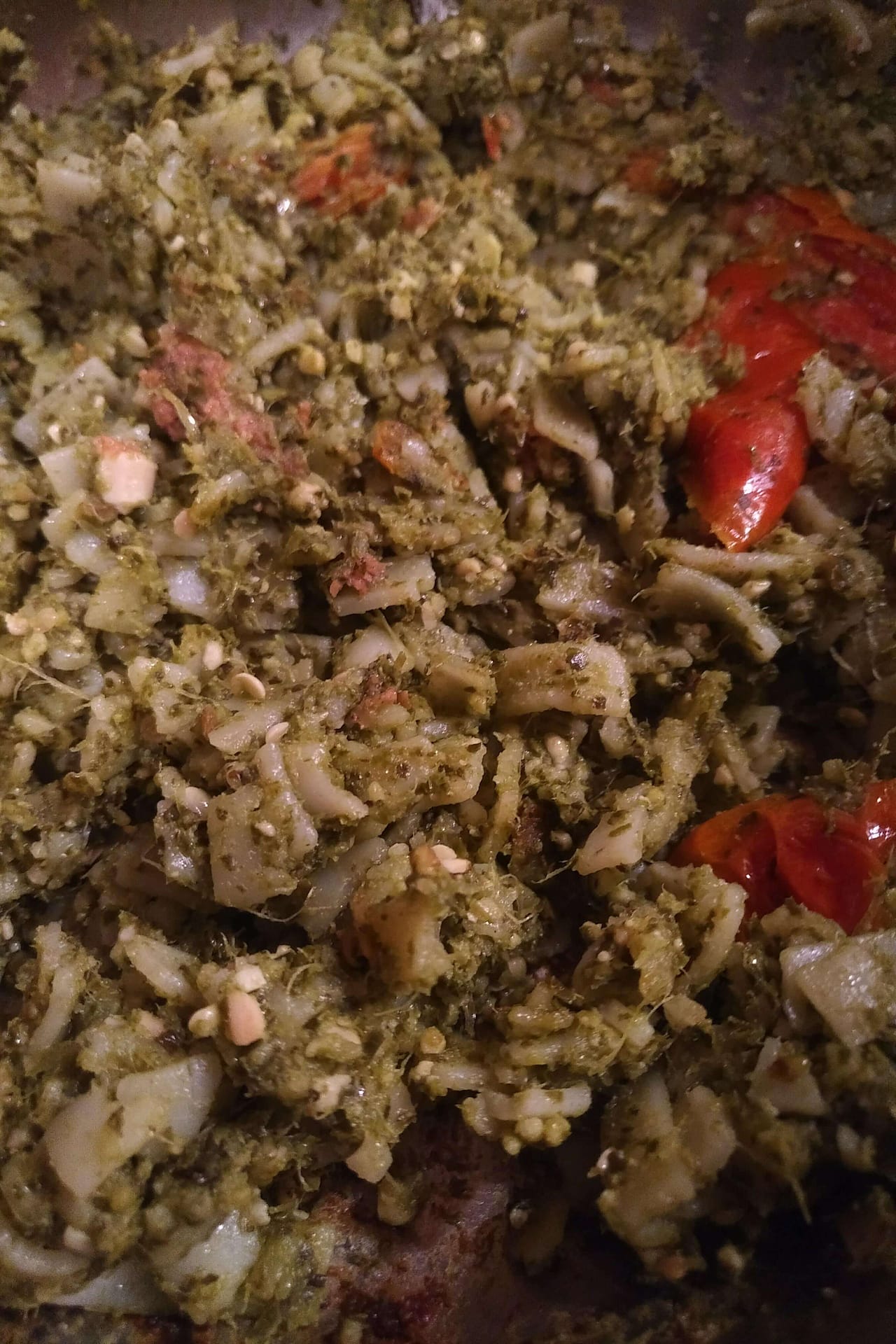 Kale Pesto Noodles
I love pesto, and I wasn't disappointed! It was unconventional with sun-dried tomatoes. It also had a slight nutty crunch.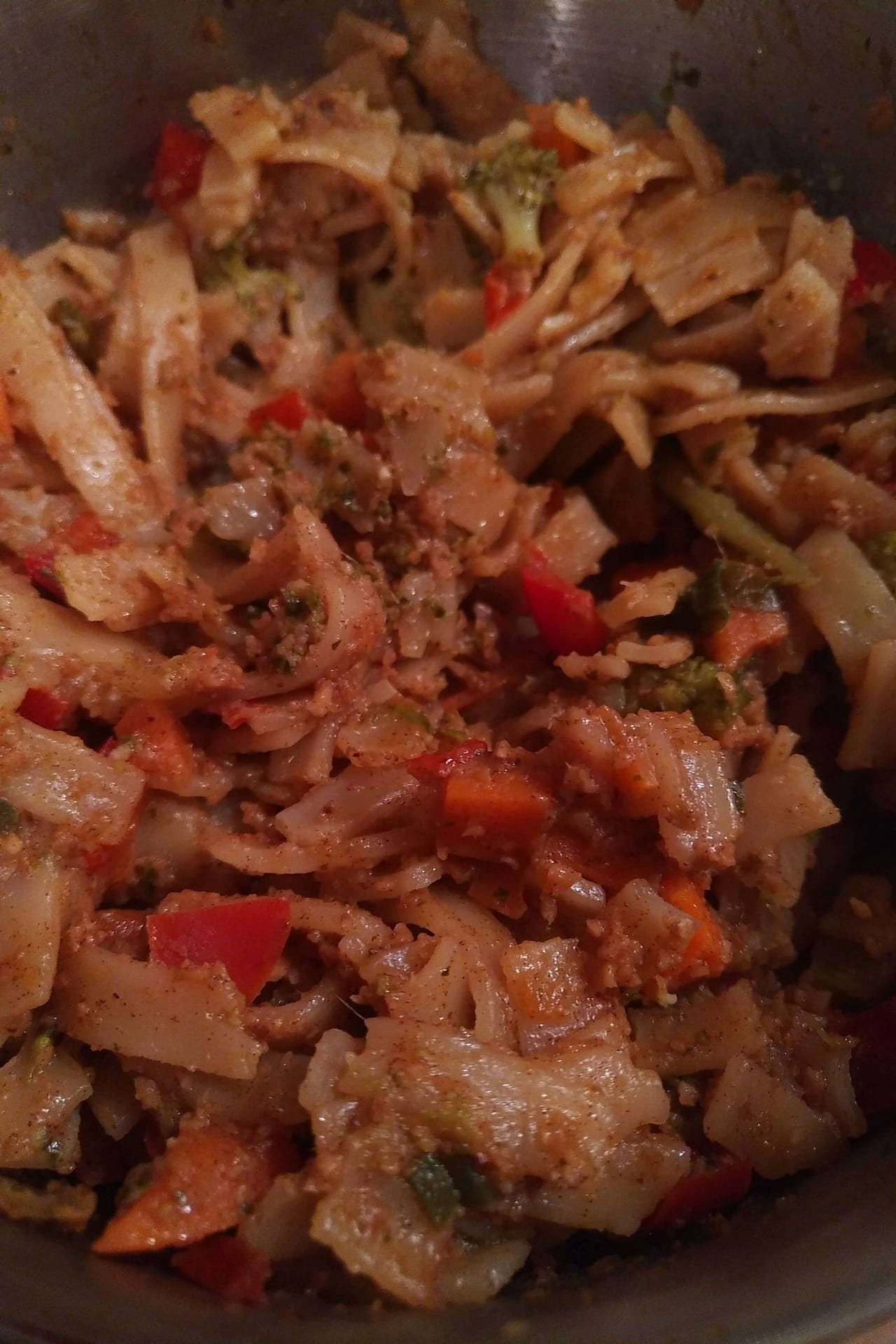 Tangy Ginger Noodles
It was mildly spicy, and a bit sour. It reminded me of comfort food.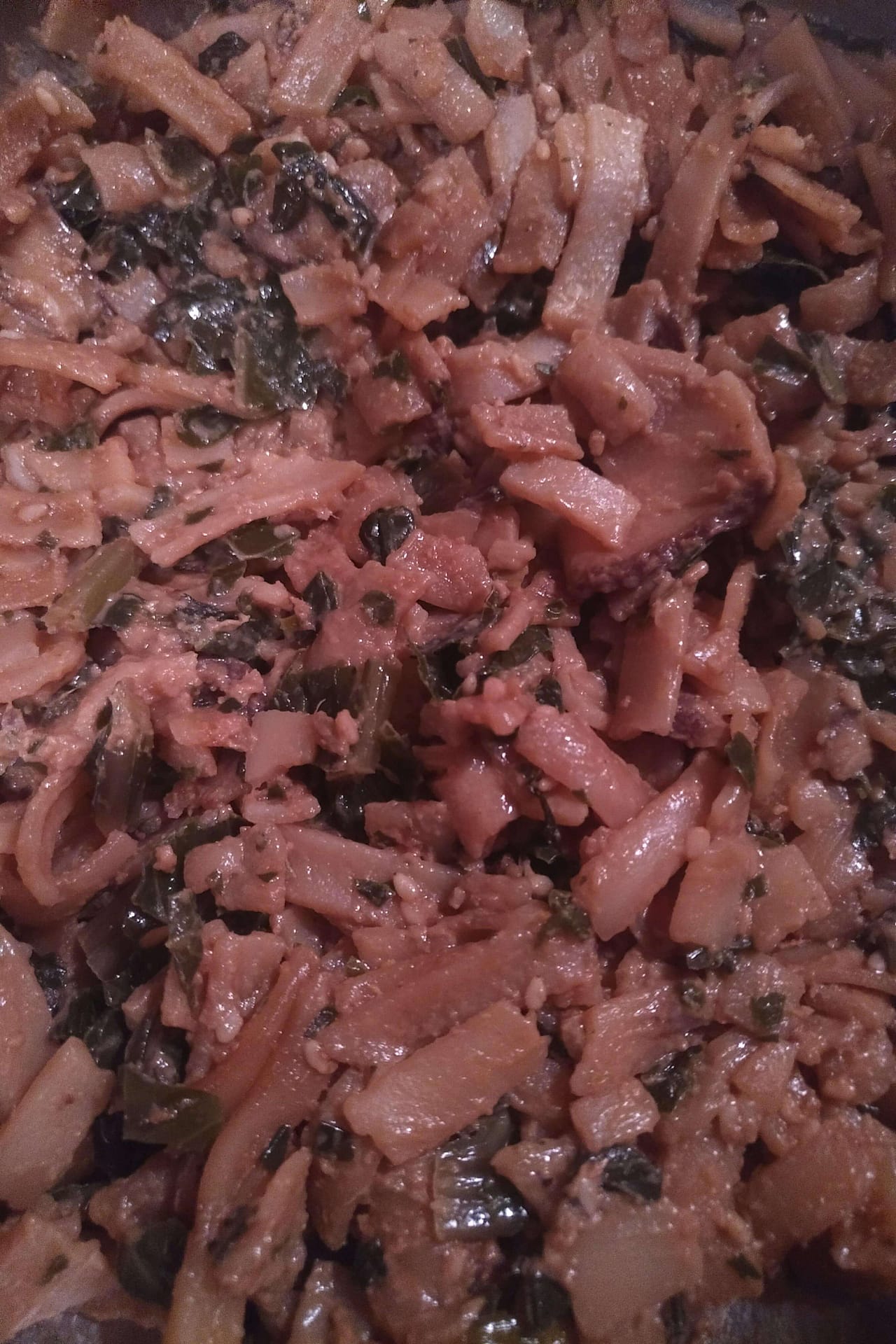 Sesame Noodles
It has a strong sesame flavor, with lots of mushrooms!
Some Reasons Why I Like Splendid Spoon
Energy – Their soups have between 2 to 4 grams of iron per bowl! Iron helps to increase energy. It also helps to improve focus and boost the immune system.
Reducing stress – Their bowls contain between 400 to 800 grams of potassium. Potassium helps to reduce stress. Potassium also helps to regulate blood pressure.
Heart Health – Their smoothies, bowls, and soups contain between 2 to 6 grams of fiber. Including fiber in your diet helps to lower cholesterol and also lowers your risk of cardiovascular disease.
Conclusion
Pros
Healthy
Lots of options
Good ingredients
100% Vegan
Fast
Cons
Not 100% organic
Some of the meals were a little bland, but with some salt (I used Herbamare) it tasted great!
A little pricy
Overall I think Splendid Spoon is a great option.
*Full disclosure I did receive this box for free, in exchange for my personal review.
p.s. Check out some of my other articles: List of The Best Vegan Meal Delivery Services and My Vegan Essentials List!