It's the second annual VegTeenLife Ultimate Vegan Thanksgiving Dinner Recipes article! This was one of my first articles from back in November of last year ~ and now for the second year, I will again be sharing vegan Thanksgiving dinner recipes, including old favorites and some new additions! Appetizers, side dishes, a fake turkey recipe, as well as my suggestions for store-bought fake meat, stuffing, sauces, and dessert! Everything you need for a vegan Thanksgiving 🙂
Feel free to experiment with these recipes. I always use organic ingredients. You might want to consider doing so for the ones that are most likely to be genetically modified if they're not organic, like corn and soy, or they are grown with the more toxic pesticides, like strawberries. Also keep in mind that sugar is not vegan, unless it specifically says so, or is organic.
Here is my appetizer recipe:
This first recipe is a veganised version of my great-grandmother's "Pumpkin" Soup (in Australia this soup is made with butternut squash even though it's called pumpkin soup):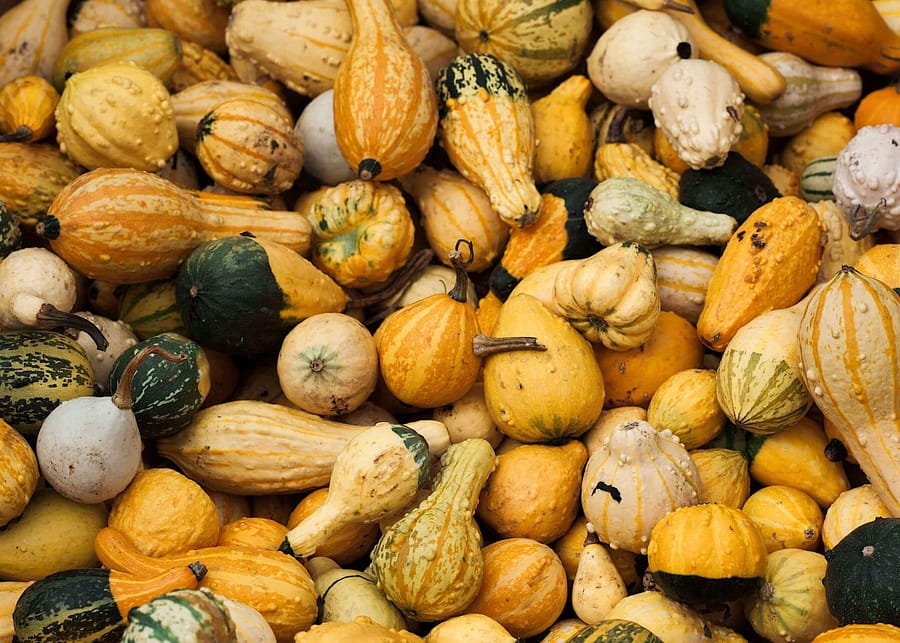 Pumpkin Soup
1 large organic butternut squash (or any hard winter squash except spaghetti)
2 Tbsps organic sunflower oil + oil for the baking sheet
2 medium organic onions, chopped
3 medium organic carrots, chopped
optional ~ 1 organic leek, and/or small bunch of organic chives, chopped
1 tsp organic curry, or to taste, or:
1/2 tsp organic nutmeg
1/2 tsp organic Ceylon cinnamon
1/4 tsp organic allspice
1/4 tsp organic dried thyme
4 cups your favorite organic vegetable stock
Herbamare or sea salt and ground black pepper
Bake the squash by halving the squash and scooping out the seeds. Place the squash halves cut side down on a parchment paper-lined, oiled baking sheet. Bake at 350 degrees until tender, about one hour. Let cool enough to be handled. Scoop out the pulp and discard the skin.
Meanwhile, in a large pot, sauté the chopped onion in the oil, with a dash of sea salt, until the onion is translucent. Add the carrot, leek and/or chives, if using, and curry or spices. Cover and cook until the carrots are tender.
If using an immersion blender, add the stock and the squash pulp. Puree with the immersion blender until smooth. Heat until just boiling, then simmer for about 10 to 20 minutes, while adding Herbamare or sea salt and pepper, to taste.
If using a blender (I recommend a Vitamix) or food processor, puree the cooked squash and the onion-carrot mixture, with the stock in batches, until smooth. Gently reheat the soup, while adding Herbamare or sea salt and pepper, to taste.
Serves 6 to 8
These are my side dish recipes:
This next recipe is for simple great tasting vegan corn muffins!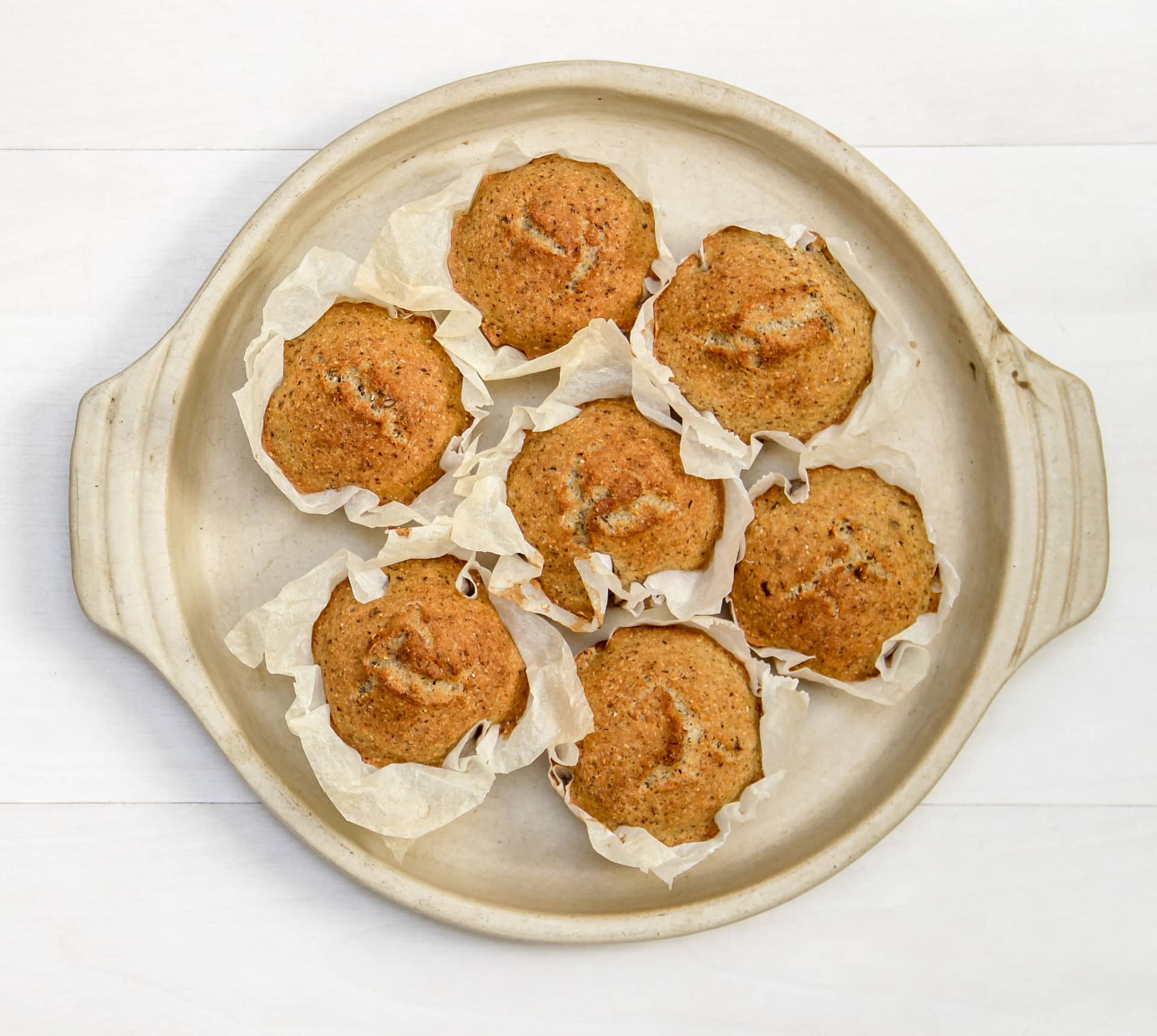 Corn Muffins
1 cup fine organic yellow corn meal
1 cup organic whole wheat flour
2&1/2 tsps baking powder
1/4 cup organic sugar
1/4 cup organic safflower oil
1/8 tsp organic Ceylon cinnamon
1/4 tsp sea salt
1 egg substitute (Ener-G or organic chia seed egg*), prepared as per package directions
Your favorite vegan organic milk or creamer substitute
Mix all ingredients well, except milk/creamer. Add sufficient milk/creamer to obtain a thick batter (like a cake batter). Pour into muffin cups or pans. Fill 2/3 full.
Bake 20 minutes, or until a toothpick inserted into a muffin center comes out clean and dry.
*1 egg = 1 Tbsp whole chia seeds + 3 Tbsps water
Put chia seeds into a small dish. Add the water. Allow chia seeds to form a gel before using.
Vegan Thanksgiving dinner wouldn't be complete without mashed potatoes! The next recipe is for simple mashed potatoes:
Mashed Potatoes
4 large organic boiling potatoes, peeled and diced
2 cups organic vegetable broth
Earth Balance organic margarine to taste
Sea salt to taste
Heat broth to boiling. Add potato cubes. When broth boils again, turn to medium low. Cover and simmer until potatoes are tender.
Mash potatoes, mixing in earth balance, and sea salt to taste.
Side dish serving 4
Simple Mushroom Crostini
1 lb organic mushrooms
Organic safflower or coconut oil
Organic thyme
2 organic garlic cloves, crushed (optional)
Balsamic vinegar, the longer it's been aged the better
Clean mushrooms – wipe off domestic mushrooms with a damp cloth or plunge them into a basin of water, run your hands over them, and drain quickly. Portobellos should just be wiped. Scoop out the gills for portobello mushrooms, so they don't bleed a dark juice into the dish.
Next, slice the mushrooms and put them in a roomy skillet. Coat them in oil. Sauté the mushrooms over high heat. They quickly absorb any oil, but eventually release it along with their juices, then brown. When golden, sprinkle with thyme, salt, and garlic, if using, and toss.
Or roast the mushrooms by preheating the oven to 400˚F. Put the sliced mushrooms in a wide, shallow baking dish or tray, toss with the oil, and season with salt and thyme. Bake until sizzling, about 25 minutes, then toss with the garlic.
While the mushrooms cook, make the biscuits (instructions on the package). Once the biscuits are done cooking, slice in half and spread some margarine on them. Then place the mushrooms on the biscuits, drizzle with balsamic and enjoy!
Serves 4 as a side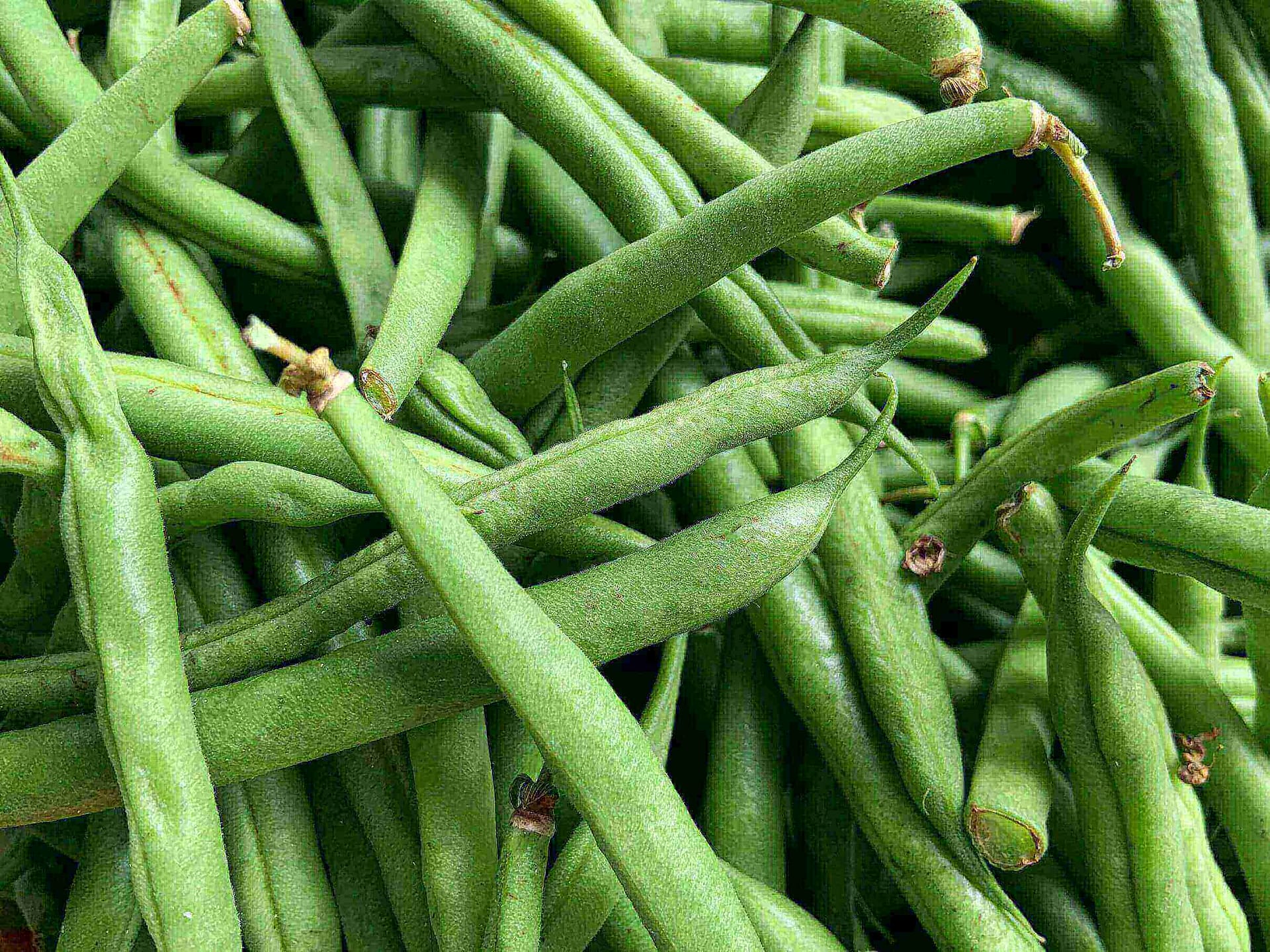 Fast and Simple Green Beans with Garlic
2 tbsps organic olive oil, coconut oil, or sunflower oil
4 cups organic whole green beans, ends trimmed (3/4 pound)
2 – 4 cloves crushed organic garlic, or to taste
2 tsps fresh organic lemon juice
1 tbsp water
dash sea salt, or to taste
In a large skillet, heat the oil over medium heat. Add the beans and garlic; cook, stirring, 2 minutes. Add the lemon juice, water, and salt. Cook, stirring, until liquid evaporates and beans reach desired doneness, about 5 minutes.
Serves 3 to 4, as a side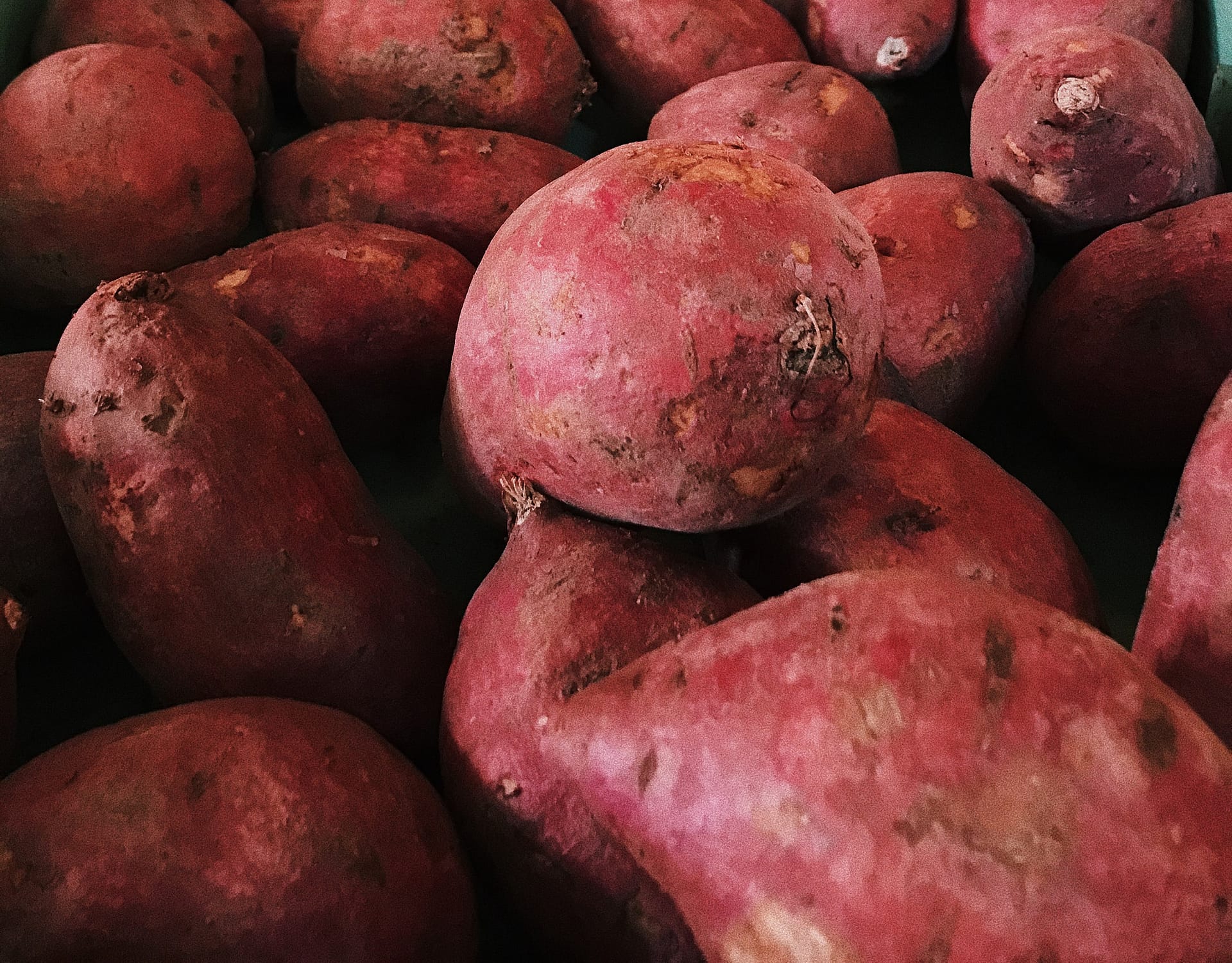 Brandied Sweet Potatoes
1/2 cup water
1/2 cup firmly packed light or dark brown organic sugar
1/4 cup brandy, organic orange juice, or organic apple juice
2 Tbsps Earth Balance organic margarine
1/4 tsp sea salt, or to taste
4 cups cubed organic sweet potatoes (1 inch pieces; about 1&1/2 lbs)
In a 2 quart saucepan, combine the water, brown sugar, brandy or juice, Earth Balance, and sea salt. Bring to a boil. Add the sweet potatoes; return to a boil. Reduce heat to medium; cook, stirring occasionally, 20 minutes or until all of the liquid has evaporated and the sweet potatoes are soft and glazed.
Serves 4
Here is my fake turkey recipe:
Fake "Turkey" Roast
1 lb firm or extra-firm organic tofu, frozen, thawed, and gently pressed dry
1 quart water
1/4 cup vegan organic "chicken" bouillon powder
1 Tbsp vegan organic "beef" bouillon powder
1 tsp organic sugar
1/2 tsp organic celery seed
10 oz can Chinese braised gluten (chai pow yu), drained; or 10 oz seitan, drained
6 – 8 slices thick organic bread, made into crumbs
Vegan organic "chicken" broth (reserved from cooking tofu)
Slice or dice tofu. Put water, bouillons, sugar, and celery seed in a pot. Bring to a boil. Add tofu. Turn down to a simmer. Simmer for 30 minutes.
Drain tofu, reserving broth. Put tofu and gluten, or seitan, into food processor. Process to a chunky paste. Put in bowl. Mix in breadcrumbs.
Pack into a sprayed loaf pan. Cover with foil. Bake 30 – 45 minutes at 350 F, or until hot throughout, basting with reserved broth occasionally. Cool and slice.
Here's my suggestions for a store bought fake meat: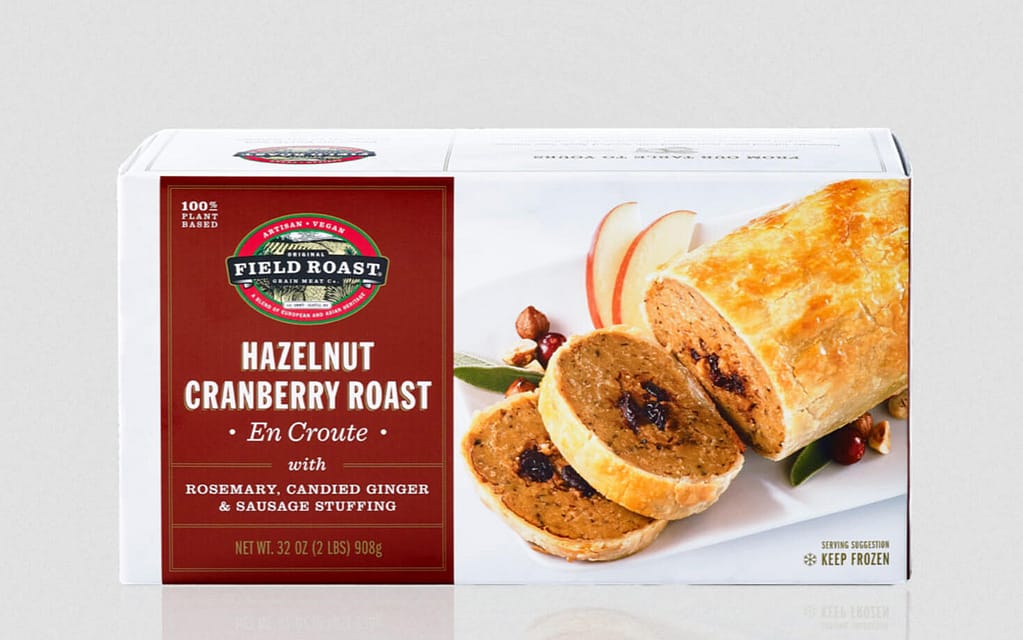 Feel free to try the fake "turkey" recipe, but usually, my mum and I don't make a turkey roast because honestly, it's time-consuming to cook that much stuff. Instead, a lot of the time, we buy the Field Roast® Hazelnut Cranberry Roast En Croute, which has the best ingredients and taste combination that we have found! You can find it where Field Roast® is sold. You can use their store locator here, and you can find it online here or at Amazon here. They also have a Celebration Roast® if you are allergic to hazelnuts.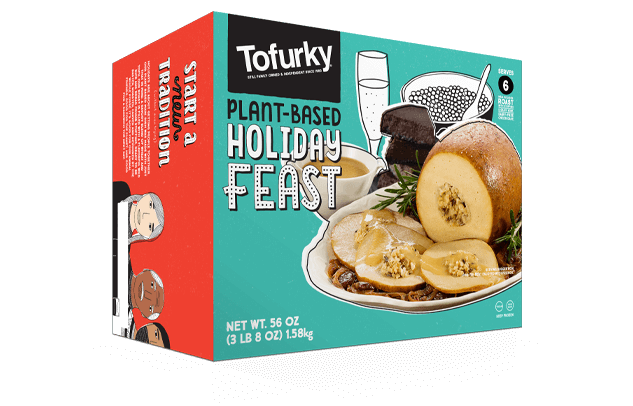 Another great vegan fake meat is the Tofurky Plant-Based Holiday Feast. It's a vegan classic and it tastes great! In the Holiday Feast, it's not just the Tofurky Roast! They also include stuffing, gravy, and cheesecake! Plus they're non-GMO. You can find them in stores here or you can find them on Amazon here!
For some more suggestions check out this video, from Sweet Simple Vegan. I do disagree with them about the Hazelnut Cranberry Roast en Croute. Also I would never buy Gardein, because it is made with soy protein isolate, which turns into MSG in the body:
This is my stuffing recipe:
Thanksgiving Stuffing
1 bag organic cornbread stuffing mix
1 tsp organic sage
1 tsp organic thyme
1/2 tsp organic rosemary
Sea salt and pepper to taste
1 package vegan sausage (thawed, if frozen)
1 tsp melted Earth Balance organic margarine
Organic vegetable broth, as needed
In a large bowl, mix stuffing, seasonings, and sausage. Blend in Earth Balance. Mix in sufficient broth to make a moist stuffing (it will dry out in the oven). Pack stuffing into a greased loaf pan (or stuff it into vegetables, i.e. winter squash). Cover stuffing with foil. Bake loaf until heated throughout. Bake stuffed vegetables until vegetables are tender.
These are my sauce recipes:
"Turkey" Gravy
2 cups organic vegetable broth (can use reserved cooking water from cooking the tofu for the "Turkey" Roast)
2 tsps vegan organic "chicken" bouillon powder
1 tsp vegan organic "beef" bouillon powder
1 tsp organic sugar
3 Tbsps nutritional yeast
1 Tbsp organic cornstarch
Mix cornstarch with 1/2 cup cold broth. Put remainder of broth, and nutritional yeast in a saucepan. Heat to boiling. Turn down to medium. Stir in cornstarch mixture, stirring constantly. Cook until thick (1 – 3 minutes). Serve immediately.
The next recipe on this list is one of my favorites! My mum and I make this for pretty much every holiday. We always double or triple the recipe. I definitely suggest you try it.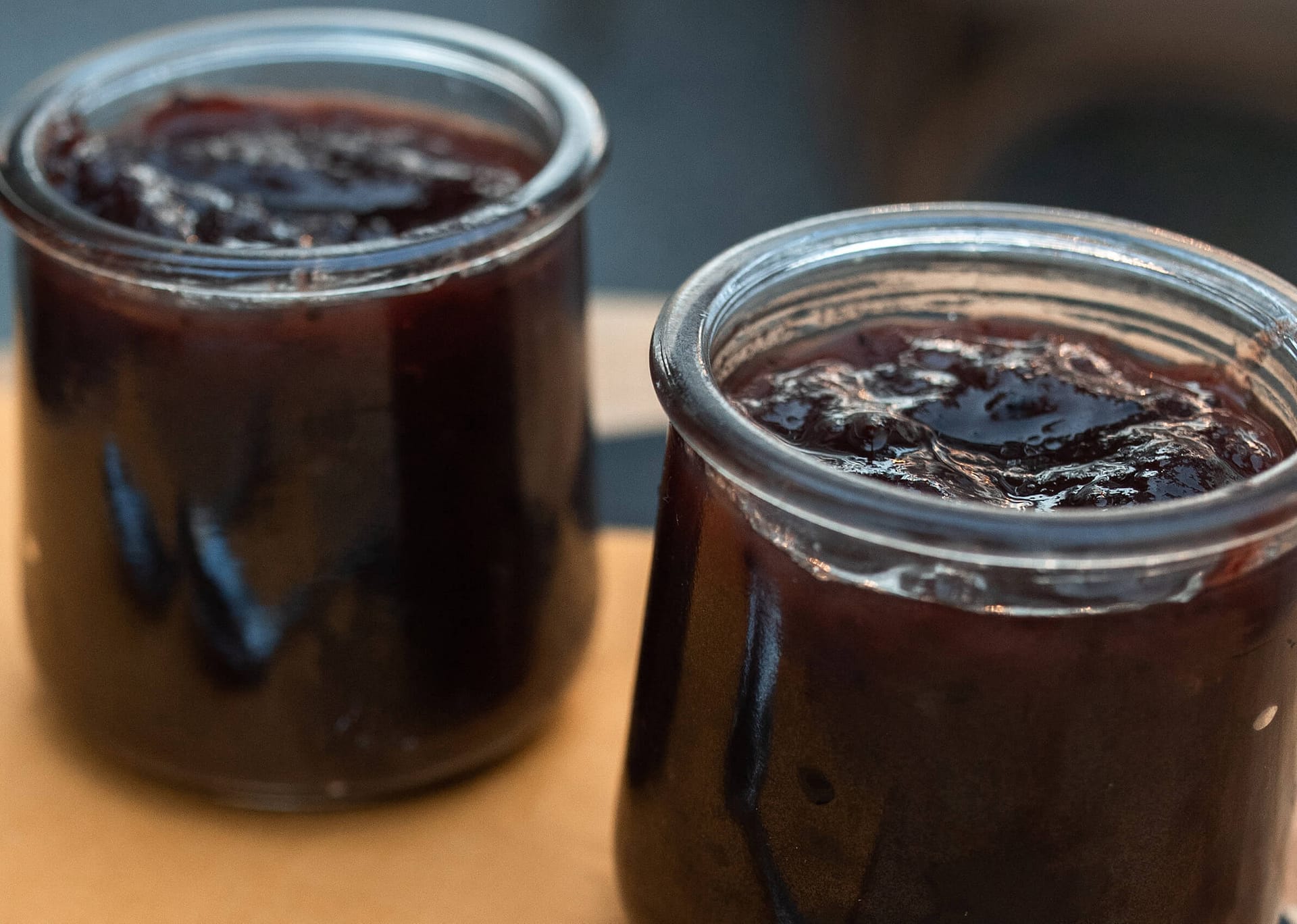 Cranberry Sauce
8 oz fresh organic cranberries (or frozen)
1/4 cup organic maple syrup, or to taste
Grated rind and juice of one small organic orange or organic meyer lemon (about 1/4 cup)
1/4 tsp ground organic ginger
1/4 tsp ground organic cardamom
Dash of organic Ceylon cinnamon, to taste
Wash and drain the cranberries. Remove any soft or discolored cranberries and any leaves or stems.
Combine all of the ingredients in a medium saucepan and cook on medium heat for 10 to 15 minutes, stirring, until the cranberries have popped and the sauce is thick. Serve hot or cold. Yields about 1 cup, unless you double the recipe, then you'll have more!
And here's everything you need for vegan Thanksgiving dessert: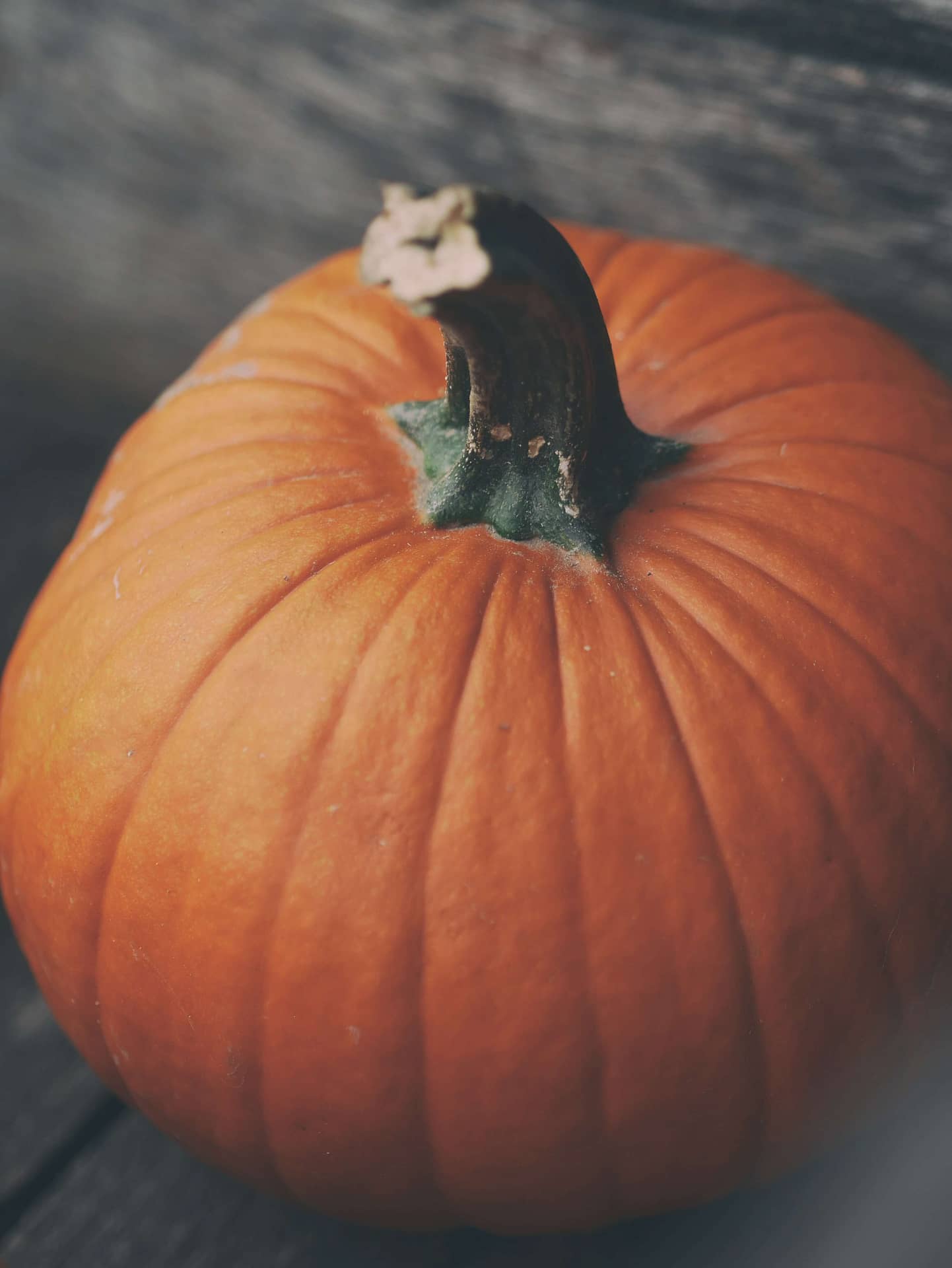 Pumpkin Pie
2 cups pureed, cooked organic pumpkin
1 cup organic soy milk, or other organic milk substitute
2/3 cup organic sugar
1/4 cup organic cornstarch
1/2 Tbsp organic black strap molasses, or to taste
1 tsp organic vanilla extract
1 tsp ground organic Ceylon cinnamon
1/2 tsp sea salt
1/2 tsp organic ginger powder
1/4 tsp organic ground nutmeg
1/4 tsp organic ground allspice
1 organic crust ~ purchase one, or make your own!
Preheat oven to 425 F. In a large bowl, mix all of the ingredients, except the crust!, until smooth and blended. Pour into the prepared crust and smooth the top. Bake 10 minutes.
Reduce oven temperature to 350 F; bake until filling is set, about 50 minutes. Set on wire rack to cool, then refrigerate overnight.
Mock Whipped Cream
1 package (about 10 oz) firm silken organic tofu, drained
1/4 tsp grated organic orange rind
2 Tbsps organic maple syrup
2 tsps organic vanilla extract
1/4 tsp ground organic nutmeg
Puree all ingredients in a blender (I recommend a Vitamix) or food processor until smooth and creamy. Cover; refrigerate 20 minutes before serving. Makes about 1 cup.
I hope that these recipes help you with making your vegan Thanksgiving dinner! Comment below or let me know, on my VegTeenLife Instagram account, if you try any of these and how they worked out for you!
p.s. What do you usually make for vegan Thanksgiving dinner?
p.p.s. Check out my Vegan Essentials Article here, and my List of The Best Meal Kit Services here!
p.p.p.s. By the way, if you click through some of the links on this page (like Amazon), I get a small percentage of the sale, if you buy something. This comes at no extra cost to you! And it will help me pay for things like the domain, web hosting, or food from restaurants to write restaurant reviews. Thanks in advance for clicking through!